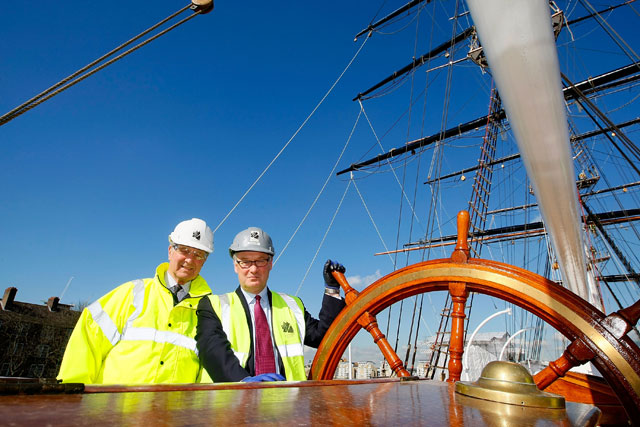 The sponsorship is timed to coincide with the re-opening of the Cutty Sark to the public on 26 April, after a six-year restoration project, prolonged by a fire in 2007.
HSBC wants to draw attention to the international trade roots it has developed since it was founded in 1865, five years before the ship made its maiden voyage to China.
The bank produced the first banknotes in Thailand and Persia, and financed major transport projects, including the first railways in China, and the Channel Tunnel.
Douglas Flint, HSBC group chairman, said: "The Cutty Sark is rightly known as the fastest and greatest of the old tea clippers. Today it is an emblem of Britain's heritage as a pioneer of global trade.
"Although times have changed, we still see trade as the biggest driver of economic and business growth. So while the Cutty Sark is an emblem of past glories, it is also a reminder of the opportunities and excitement that global trade represents."
Follow Matthew Chapman at @mattchapmanUK