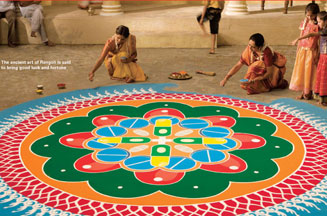 Several of HSBC's high-street banking rivals, including NatWest, Barclays and Nationwide, have revamped their strategies to emphasise how they are helping domestic customers through the downturn with additional products and advisory services.
However, Alex Hungate, group managing director for personal financial services and marketing at HSBC, and a former chief marketing officer at Reuters, is determined to maintain the brand's marketing consistency.
'If you have to explicitly say you are trusted in marketing, that will reflect less well with consumers,' he said. 'We think our brand positioning has showed up well during the banking crisis. We haven't had to change.'
Last week, HSBC rolled out an Indian-themed campaign to promote its sponsorship of 'Indian summer', a season of exhibitions at the British Museum.
It marks the bank's first major marketing activity since the push for its HSBC Plus current accounts last November, and follows the departure of UK marketing director James Boulton.
The press, outdoor and digital ads, created by RMG Connect, use images in the style of rangoli, an Indian art form using coloured powders on open floors. Under the strapline 'Understanding culture is our business', the ads emphasise that HSBC can help customers do business in India.