HSS Hire "Sun safety" by Havas Lynx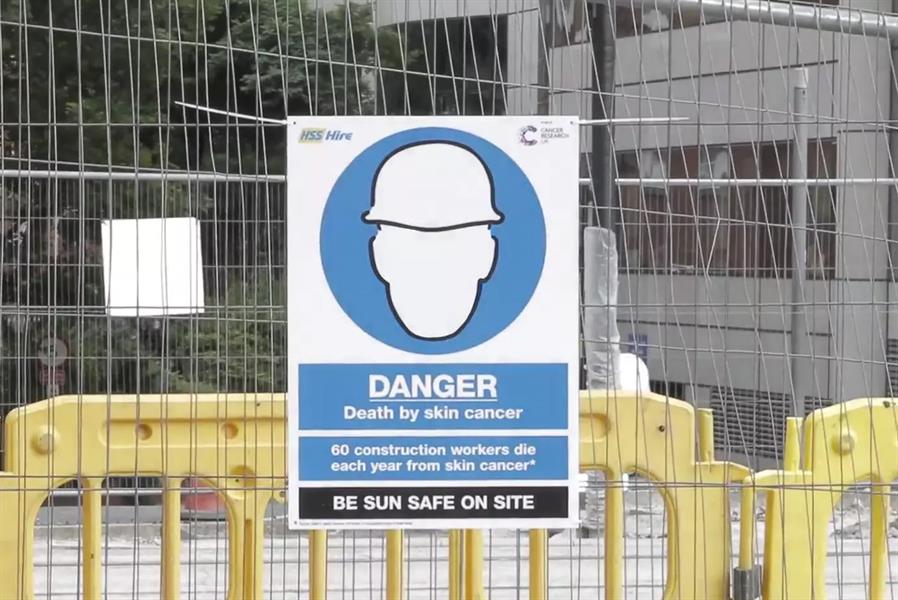 HSS Hire has teamed up with Cancer Research UK to promote sun-safety awareness on-site.
Together they have redesigned building-site safety posters to create "the world's first sun safety awareness graphic".
According to HSS Hire and Cancer Research UK, builders are nine times more likely to be diagnosed with skin cancer than any other profession.