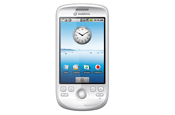 The company is looking for a digital agency to handle launch campaigns for its up-coming range of handsets.

GT is the incumbent on the account. It is believed that the agency is involved in the pitch against several other digital agencies.

The winning agency will initially be briefed with creating an online campaign launching HTC's latest touchscreen phone, the Magic.

It will then handle any subsequent campaigns for new product developments.

The Magic phone is the company's biggest launch for two years and is highly anticipated because it is its second touch-screen phone to be powered by Google's Android operating system, a software platform for mobile phones that allows users to bring desktop computing to their mobile.

To be launched in the spring, the handset will be exclusively available through Vodafone.