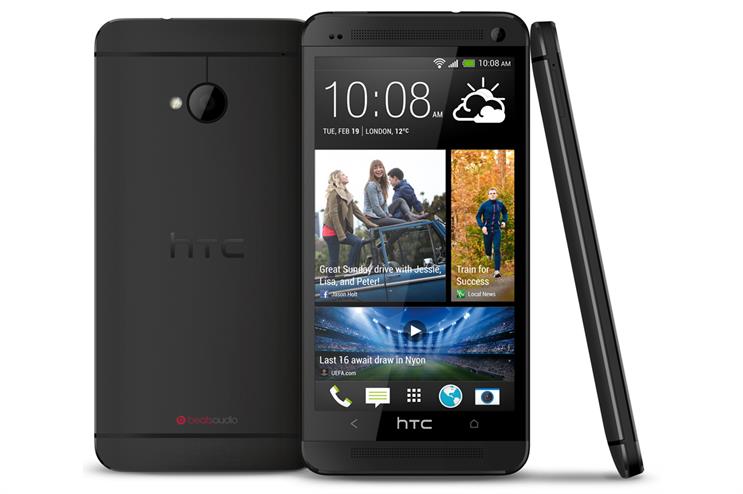 Mother's "freefall fashion show" ad for HTC seemed to also reflect what would happen to the smartphone manufacturer's share of the market. Profits too fell to earth with a mighty bump – in the last quarter of 2012, they fell by 90 per cent (the fourth consecutive quarter for this to happen) as the Taiwan-based company suffered the ignominy of slipping out of the ranks of the top five smartphone manufacturers. The culprits for this spectacular fall from grace are obvious – Apple and Samsung, with their iPhone 5 and Galaxy S3 models, stole the premium end of the market, while even the low-end Huawei and ZTE leapt ahead of HTC.
So, in a sad but all too familiar scenario, HTC decided to take its estimated £100 million global advertising account in-house, leading to cutbacks in freelance staff at the Shoreditch agency.
One week before the Mobile World Congress (and just three weeks after the equally struggling Research In Motion also had another throw of the dice with the launch of its BlackBerry 10 model), HTC unveiled its revamped flagship One, backed with significantly enhanced marketing spend.

Peter Chou, HTC's chief executive, told the Financial Times last week that the new campaign would focus on the brand's "authenticity" and "innovation". One's most striking innovation is its entirely aluminium body (just like the DeLorean) and a software feature – called BlinkFeed – that aggregates content from news and social feeds.
Whether this is enough to get HTC back in the top five will be seen. But at least we were spared the terrible spectacle of Chou making an arse of himself on national media like his RIM counterpart Stephen Bates, of which BlinkFeed would have provided an amazing commentary.