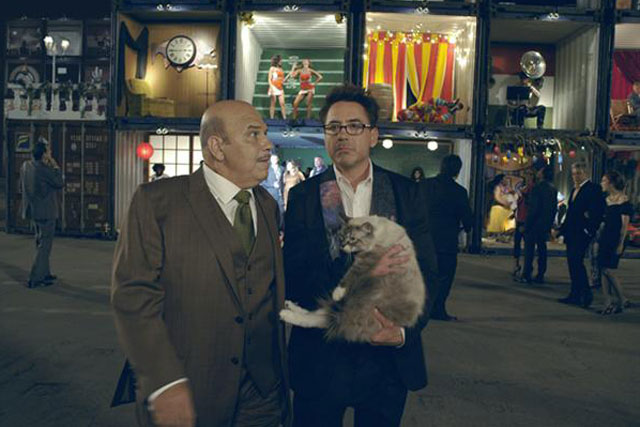 According to a report in Bloomberg, Ho tendered his resignation to HTC chairman and co-founder Cher Wang and will leave the business by the end of 2014, while president of engineering and operations Fred Liu has also resigned, after 16 years at the firm.
The resignations follow the Taiwanese smartphone manufacturer reporting 11 consecutive quarters of falling revenue and a cut in global marketing spend. According to sources cited by Bloomberg, Wang will take on the role of chief marketing officer.
HTC's marketing strategy has attracted criticism both externally and internally for lacking cohesion and consistency. This March, Peter Frølund, the HTC managing director for UK and Nordics, admitted that last year the company got "carried away" focusing on innovation.
Frølund was referring to August 2013's global advertising push starring Robert Downey Jr, which was announced with much fanfare.
Last August, HTC signed up the Hollywood actor as its global brand ambassador and the star of a multimedia campaign that attempted to move the brand away from "generic" advertising.
Speaking to Marketing at the time, Martin Kang, HTC's head of marketing for EMEA, admitted that while HTC had been pioneering in its approach to product development and had "changed the mobile industry..."we've not been too good at promoting ourselves and we can't be allowed to make the same mistakes".
HTC's advertising had in the past been described as "generic" and Kang agreed with the accusation. He added that Downey Jr was the brand asset that could give HTC cut-through.