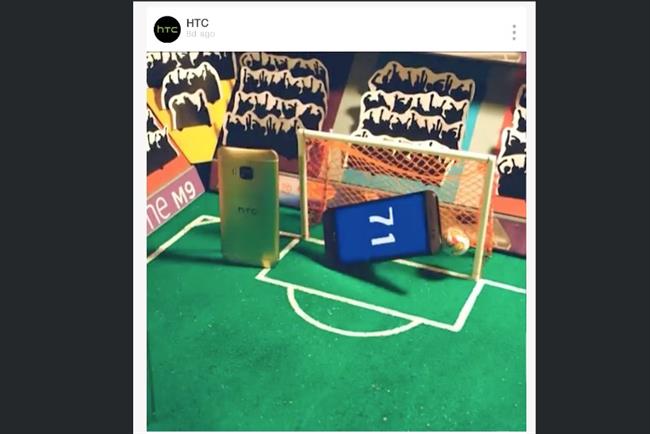 Short-form specialist agency Burst worked with HTC to demonstrate the video capabilities of the M9. The agency built a scaled down stadium featuring the 'official ball', 'LED hoardings' and the players' shirt numbers daubed on their M9 counterparts.
The campaign is designed to showcase the handset's 5-inch screen and 1080FHD display, which HTC is promoting as idea for watching sports and movies.
Here's a Vine video that captures the essence of the campaign:
Meanwhile, HTC's Vine channel carries all the Champions League shorts.
Client: Marcus Breglec, EMEA head of marketing, HTC
Brand: HTC One M9
Agency: Burst
---
Check out the latest from our Thinkers