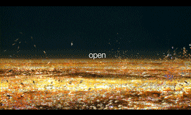 The agency picked up the business in a four-way shoot out against Chemistry and incumbents Craik Jones Watson Mitchell Voelkel and WWAV Rapp Collins, following a pitch process that lasted more than ten months.
Orange's decision to consolidate into HTW will come as a blow to Craik Jones, which has held Orange Mobile's direct marketing account since 2001. The agency is also defending its other flagship account, Landrover, in a competitive pitch.
As a result of the consolidation, WPP-owned HTW will also take on responsibility for Orange Broadband's below-the-line marketing, which has been handled by WWAV Rapp Collins since it rebranded from Wanadoo in May 2006.
The win marks a reversal of fortunes for HTW, which has recently suffered the loss of several blue chip clients including Vodafone, M&G Investments and Microsoft, as well as the departure of its co-founder and worldwide creative director, Steve Harrison.
Spencer McHugh, the head of direct and digital marketing at Orange, said: "Craik Jones and WWAV have done some wonderful work for us, however we felt it was time for a change. HTW have produced some incredible work in this arena and we look forward to working with them in the future."