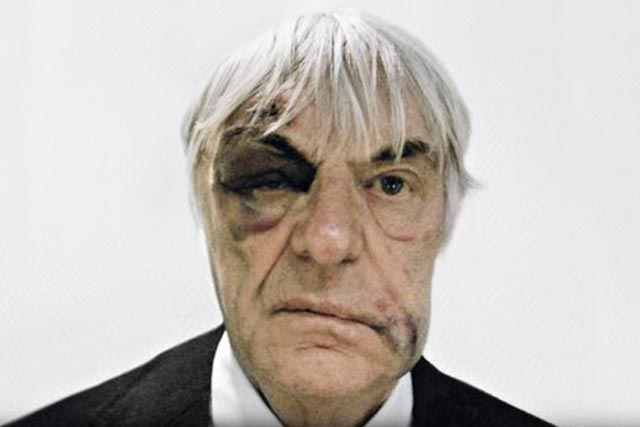 Ecclestone was mugged in London last month, and his Hublot watch was stolen, along with other jewellery worth an estimated £200,000.
He is reported to have sent the picture of himself, featuring a painful-looking black eye, to Hublot and proposed using it in an ad to show his defiance.
Hublot has run the ad in today's Financial Times and International Herald Tribune.
The ad contains a quote from Ecclestone that reads: "See what people will do for a Hublot", and is signed "Bernie".