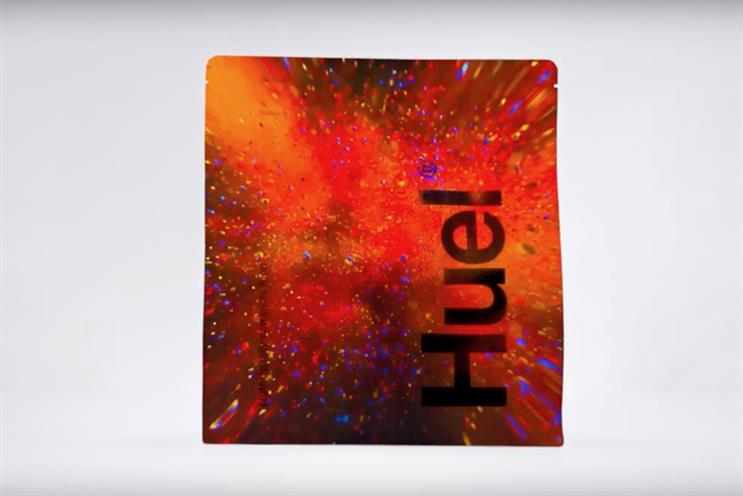 Nutritional-shake brand Huel has launched its first-ever TV campaign, which showcases its on-the-go meals for those living action-packed lifestyles.
The activity, which kicked off this weekend on 12 channels including Comedy Central, Dave, Sky News, Fox and Lifetime, was created by And Rising (formerly 18 Feet & Rising).
The ad features simplistic but striking imagery, with a pack of Huel product superimposed with various sporting vignettes, including first-person-perspective sequences of someone cycling and rock-climbing, and a kaleidoscopic scene of snowy mountain peaks.
"This is Huel," the voiceover begins. "Super-convenient, nutritionally complete food. With protein, omega three and six fatty acids, carbs and fibre…"
The ad ends with the line: "Huel. Eat complete."
It was created by Toby Roberts and Sam Barcham, and shot by Patrick Kerrigan-Hall through Packshot Factory.
Huel was founded in 2015 and claims to be a meal alternative that contains all the proteins, carbohydrates and fats needed for a nutritionally balanced diet.