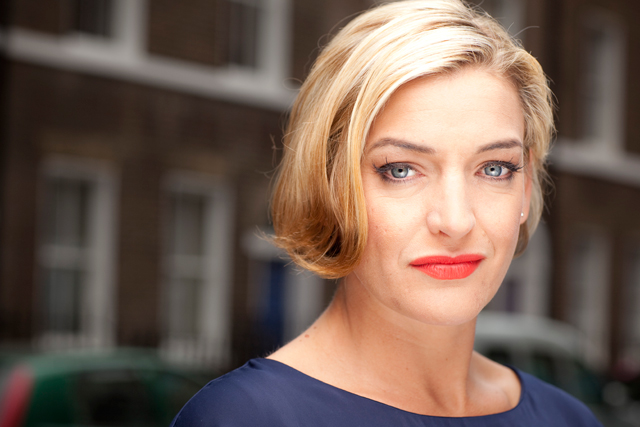 The launch of the UK version of Arianna Huffington's news and comment aggregator website today, some six years after its birth in the US, is nothing short of a major milestone for one of the few remaining original internet brands, AOL.
For many, AOL, once known as America Online, was not expected to bounce back quickly from one of the most expensive divorces in corporate history, if at all.
Its split from the media conglomerate Time Warner had been slow and costly, AOL's user base had dwindled and its value plummeted from $165bn in 2001 to just $2.8bn by December 2009, according to analyst RBC Capital Markets.
And yet little more than 18 months later, AOL is once again making headlines in the UK with an enticing new proposition courtesy of Huffington.
"Arianna has been focused on international expansion since the first moment she walked through AOL's doors," admits Burns.
"Initially we scratched our heads and thought, 'but this is just a US site, written by Americans and about US politics'. But then, when you meet Arianna, she's clearly not an American, in fact she's probably one of the most international people I've ever met – and she feels very strongly about taking this model outside the US."
Even before any international push The Huffington Post already sits among the most popular English-language news sites in the world, with ComScore tracking more than 38 million unique visitors a month.
Its focus on news, blogs, video and community has proved to be both effective and efficient – much to the annoyance of more established and heavily-staffed rivals.
Rupert Murdoch and his team famously dismissed news operations like The Huffington Post as "parasites," "content kleptomaniacs" and "vampires," before erecting News Corporation's paywalls around the world.
But Burns is convinced the left-leaning site's offering of aggregated feeds, syndicated columnists and moderated comments is set to blaze a trail across the UK and beyond. "Even more excitement about our European launches started gathering a pace when we looked at each individual marketplace and did an analysis of Huffington Post local incumbents, there just aren't any," she says.
"In the UK especially, most of our digital newspaper sites have traditional newspaper entities. There really isn't a local competitor to the Huffington Post."
Feisty talk, but in a giveaway sign that AOL's European chief is this month likely to find a silverlining in any situation, she adds: "France is a little bit different – with Rue89 - but then we see that as an opportunity because there's obviously an appetite."
The ambitions for the site are certainly high, "12 markets in 12 months, it's an aggressive expansion," and it starts today. Burns admits one of the most appealing things about the expansion strategy is that its content is "very, very efficient," which is quite a departure from past AOL ventures.
It's a topic that still makes Burns wince, but she briefly led operations at Bebo, the social networking site for teens that had burned brightly for a fleeting, faddish, period in the noughties, with unique, interactive video content like Sophia's Diary.
It is believed that AOL's pioneering, but ultimately ill-fated, Bebo was sold for less than $10m just two years after it was bought for $850m. It's the sort of deal that makes News Corp's half a billion dollar losses on MySpace last week appear almost reasonable.
Burns laments: "We [AOL / Bebo] parted ways last year, it is a bit sad but I think [chief executive] Tim [Armstrong] showed his strength as a leader.

"For Bebo, like MySpace, it would always be very much in Facebook's shadow. Social networks, unless you are Facebook, are extremely hard to monetise and very expensive to keep going."
So perhaps the attraction of the Huffington Post, with its 10,000 contributors generating "great premium content" at "virtually zero cost" is obvious? "I've talked to Arianna about this at length," Burns says. "It's about the democratisation of content. Content is expensive. But it [Huffington Post] has opened up great writers, great contributors, amazing images and video."
It's the sort of argument that many content providers and media owners will take umbrage with, stressing that great content should have a value.


Huffington herself refers to it as reflecting an understanding that "consumers love the freedom to be able to follow where their interests – and the offshoots of a story – take them".
Meanwhile, aggregation feeds, so long as they adhere to copyright law, are said to be "part of the web's DNA. Period".
Burns is sold. "I shouldn't be so confident but I feel very, very confident," she admits.
"We have a good footprint in the UK already, just over 1.2 million uniques on the [US] Huffington site already.
"We've got a great brand. I think Arianna as an individual carries an immense amount of weight, she's very well connected and she's hell-bent on taking it out of the US."
The arrival of the news site in AOL's armoury strengthens the former ISPs attempts to reposition itself around "premium content," a move that initially seemed perverse having just split from Time Warner. But its made good ground in a short space of time.

"When I think back to the company that I joined three years ago to where we are now, it's a completely different company," says Burns.

The company was said to have been haemorrhaging "many [double-digit] millions of pounds a year" in Europe and, Burns adds ominously, "we had no way out".

She explains: "My first task was to reset the strategy, which meant shutting down the offices, taking away the parts of the business which just weren't relevant any more. Paring everything back and looking at what we had in terms of assets, which was quite relentless and a little bit ruthless."
The root and branch review resulted in AOL's European operation consolidating from a disparate team of about 700 to just 180. Many of its 140 different websites were also "pared back and consolidated", and resulted in a large AOL exodus across Europe.

"Unfortunately the European continent had morphed into something that was completely unfixable, and there wasn't a consistent strategy," says Burns. "But our hope was to take everything back, run it centrally and then go back into Europe with a consistent, unified solid business plan that is coherent globally."
The European leader cites a raft of "amazing content assets" that have since helped AOL regain its content mojo: Asylum, "the third largest men's lifestyle site;" MyDaily, "which has overtaken all the big female brands;" and Parentdish, "which is bigger than mumsnet".
Part of Burn's demanding remit now includes working with agencies and advertisers to create brand experiences that take advantage of this premium content, as well as being responsible for scaling AOL's ad network, Advertising.com.
"It's been quite relentless this year," she admits. "We've been absolutely focused on this European strategy."
Today's launch of The Huffington Post in the UK promises to maintain the pace, but are there any fears that the internet's oldest survivor, with possibly the worst track record in business deals, has overpaid for what is, essentially, a social blog site, (The Huffington Post cost $315m).
"Absolutely not, no," says Burns decisively. "I think the model itself is priceless, and I think Arianna is worth every cent."
And in a further sign of intent, she adds: "There's no reason why the Huffington Post can't exists offline as well. User to desktop publishing has become so seamless and so clever, there's no reason why I can't click a button on my desktop and print out a copy of the Huffington Post."
Watch this space.