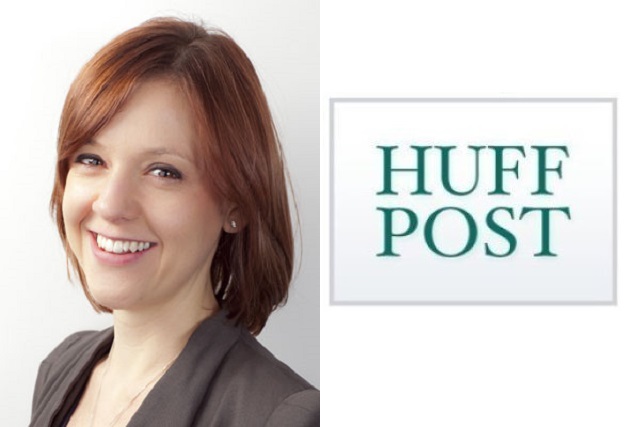 In her newly expanded role, Buzasi will be lead the global editorial strategy for Lifestyle and The Third Metric, working with all HuffPost sites internationally including the recently announced World Post, to create a global lifestyle hub.
She will continue in her role as editor-in-chief of The Huffington Post UK, setting the overall editorial direction for the site.
Buzasi famously tracked down HuffPo founder Arianna Huffington and pitched a UK version of the HuffPo site to her on receiving news AOL had just agreed to purchase the Huffington Post for $315m in February 2011.
Huffington Post UK launched six months later, in July 2011, six years after its US launch, and was touted as saying it had no local competitor.
Buzasi brings a wealth of experience in lifestyle to her new global role, having previously led the launch of MyDaily, AOL UK's leading fashion and lifestyle site.
Prior to joining AOL, Carla was editor of Marie Claire online, associate editor of Marie Claire magazine, and deputy editor of Condé Nast's Glamour.com.
Arianna Huffington, president and editor-in-chief of The Huffington Post Media Group, said: "Carla has overseen the successful launch of The Huffington Post UK in one of the world's most competitive media markets and continues to take it from strength to strength with an audience of 8.1m* UK readers and an active community of over 8,000 bloggers."
"With the incredible interest from our readers in The Third Metric and our Lifestyle content, we have an amazing opportunity to expand our coverage and drive a global conversation across our platform that redefines success beyond money and power. With her background, Carla is perfectly positioned to steer the global editorial strategy across all our lifestyle output."
Last week, Arianna Huffington announced she would be running a series of Third Metric conferences in New York, Washington DC and LA. Read her blog post here. Tickets, schedule and more information are available at thirdmetriclive.com.
Buzasi said: "Having worked closely with Arianna launching The Huffington Post UK, I am looking forward to building on the success of our lifestyle and Third Metric content and ensuring it becomes a key part of the DNA across our 10 international sites and in turn our readers' lives."