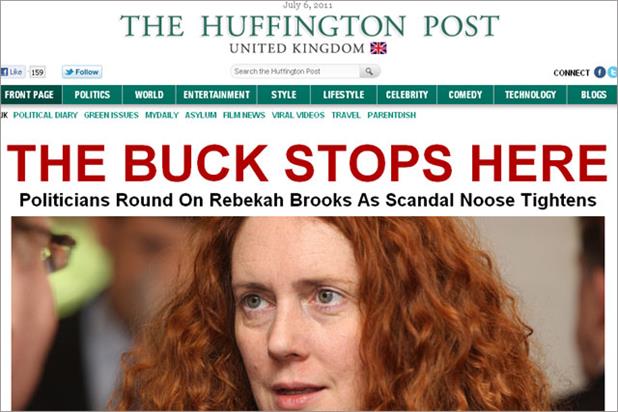 The publisher's research found that the "thriver" demographic is tech-savvy and media-literate.
Stephen Hull, the editor-in-chief at the Huffington Post UK, said thrivers are also "very warm to brands" and are looking for a deeper understanding with the advertiser's ethics and values.
The study found that 61 per cent of thrivers believe it is important to buy from brands that have a positive social and environmental impact.
Respondents cited Unilever, Prudential, Innocent, Coop Group, Fairtrade and John Lewis as brands they would buy from.
Hull said: "[Brands] can't just sell a product in a two-dimensional way. People are more savvy, they want to know the ethics behind a brand. So if there are strong values then the thrivers will understand the brand and are more likely to be more loyal."
The Huffington Post pointed out five traits of a thriver: digital discoverers, news interrogators, solution seekers, self-starters and mindful emphathisers.
The research by YouGov found the demographic is very active with technology, with 69 per cent relying on the internet to stay informed. It discovered they are looking for a deeper insight into news stories as 72 per cent read a variety of sources for a balanced viewpoint on a story.
As solution seekers, Stephen Hull, the editor-in-chief at the Huffington Post, said thrivers are positive people who consume a lot of news on Facebook where people "share optimistic stories rather than old fashioned news paper headlines".
Hull said the research shows the demographic is "successful in what they do" and 70 per cent like to have a positive impact on others.
In terms of media consumption 44 per cent of thrivers use several news sites to understand a news story and access news through a number of devices such as smart phones and tablets.
Arianna Huffington, the co-founder and editor-in-chief at the Huffington Post, said: "This new research reflects what I've seen firsthand as I've spoken to people all around the world, from all walks of life: there's a tremendous hunger to live our lives with more meaning and purpose.
"Thrivers embody this desire to redefine what it means to live a good life. And I'm delighted that Thrivers' views align so strongly with our values at the Huffington Post, where we're committed to using all the tools at our disposal to give our audience the full picture of the world, telling the stories of what's working just as relentlessly as the stories of what's going wrong."