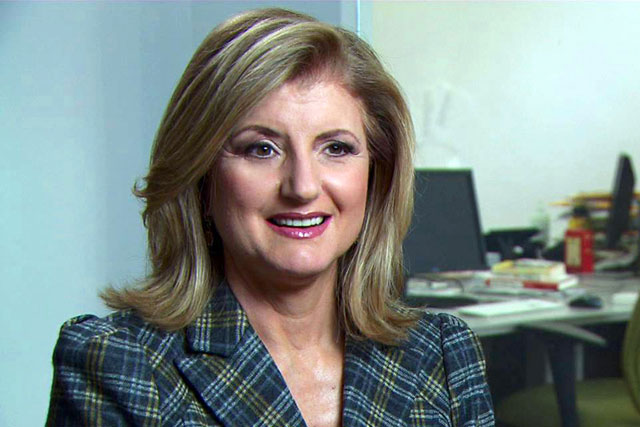 May 2005: Arianna Huffington, a former BBC game show panellist and the ex-wife of Michael Huffington, a Republican politician, launches The Huffington Post, a news and comment site offering a critique of life under President George W Bush.
December 2008: It gains a surprising degree of traction, not just among opinion-formers but in the wider country, and secures a high profile during the Presidential election, won by Democrat Barack Obama. As user numbers surge, the operation attracts $15 million in funding from the California-based Oak Investment Partners. The money funds expansion, and city-based versions targeting New York, Los Angeles and Chicago appear.
December 2009: But there are doubts over the business model. When Rupert Murdoch makes his "there's no such thing as a free news story" speech, accusing the likes of The Huffington Post of theft, she goes on the attack, saying he just doesn't "get" the web.
February 2011: The operation, which had become one of America's most-visited news sites, became profitable in 2010. AOL announces it is to pay $315 million to buy it. This is great news for the operation's paid staff - now numbering 200 - but the unpaid contributors are outraged, arguing that she has profited from their exploitation. They vow to go on strike. Huffington says that no-one will notice.
July 2011: In June, The Huffington Post announces the date of its UK launch - 6 July. The UK operation aims to mirror the US model, with content provided by a core team of paid writers, plus a network of unpaid bloggers. A global expansion strategy is also unveiled, with sites aimed at French and Brazilian audiences believed to be in development.
FAST FORWARD
December 2011: AOL's broader strategy has been about investing in content - and employing journalistic talent as well as acquiring news sites. But when revenue dips, it has to tighten its belt - and Huffington is informed she will not be paid a year-end bonus. When the AOL chief executive, Tim Armstrong, is told that, as a result, Huffington has gone on strike, he admits that he hasn't actually noticed.