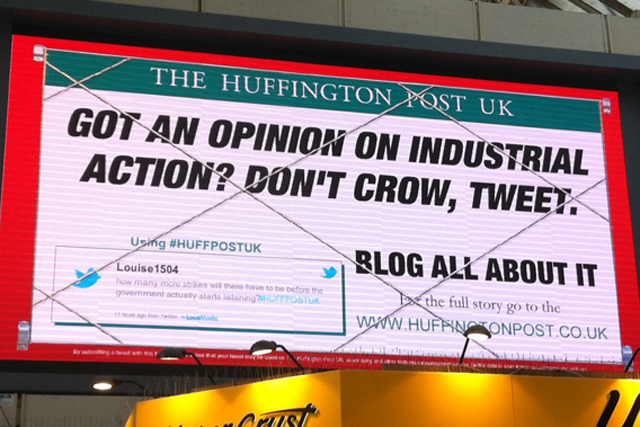 Noel Penzer, managing director UK and vice president, international, The Huffington Post Media Group, told Marketing the objectives of the push include presenting the site to a wider audience, beyond the "digital-savvy".
It aims to promote original editorial content through the campaign. This marks a shift from the site's UK launch campaign, which focused on enlisting bloggers.
AOL is set to appoint agency Gravity Road to handle advertising and content strategy for The Huffington Post.
The campaign, due to break later this year and will mainly run on digital channels. It will be based on the site's 'Conversations Start Here' positioning.
HuffingtonPost.co.uk attracted about 2.04 million unique visitors in April, according to comScore.