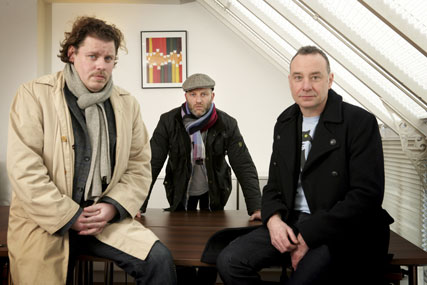 Hughston will launch the agency alongside Saatchi & Saatchi's former creative director Paul Domenet and planning director David Howard.
Johnny Fearless opens its doors on Monday 7 February and the three founding partners will have an equal share in the company. It has no founding clients but is in talks with prospective clients about pitching.
The new agency, based in London's Beak Street, will focus on an intellectual property share and payment-by-results remuneration model. Its proposition will be "very firmly about putting agency margin on the line in view of achieving client objectives", according to Hughston.
Johnny Fearless will work on a collaborative basis with a collective of film directors, scriptwriters, creative technologists and comms planners, known as "Friends of Johnny Fearless", who will be assigned depending on the nature of client briefs.
Hughston, Domenet and Howard last worked together at Saatchis, where Hughston was the new-business director until 2008. Hughston said: "Johnny Fearless has been borne out of a desire to create brilliant work irrespective of media. We will be fearless for our clients and we're prepared to put our money where our mouth is."