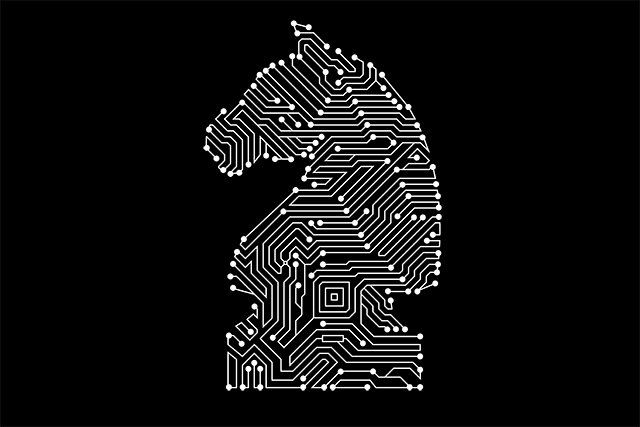 In 1997, chess Grandmaster Garry Kasparov was defeated in a game by IBM's Deep Blue supercomputer, providing a pivotal moment in the history of big data.
It is a landmark that, in retrospect, speaks more of the industry's obsession with pitting man against machine than supporting and understanding the evolution of artificial intelligence.

This tendency is one that has gained too much credence in the often alarmist rhetoric surrounding big data. Far too often marketers have been guilty of buying into the myth that investment in big data is somehow at the expense of human creativity.

In his landmark paper 'Man-Computer Symbiosis' (1960), US psychologist and computer scientist JCR Licklider argued that human intelligence should be complemented by machines, not replaced, and computers tasked with 'the routine work that must be done to prepare the way for insights and decisions'.
Licklider recognised technology as an enabler for many human capabilities – in essence, a model where humans provide insight and intuition and computers deliver brute-force predictions.
Predictive analytics
While it is understandable that marketers have tired of the rhetoric of big data, the industry cannot afford to ignore the transformational impact predictive analytics can have on their brands.
We are at a unique point where software applications for integrating and visualising the world's information are offering unprecedented opportunities to better understand consumer behaviour.
While the advertising industry has always been in thrall to the new, the power of predictive analytics lies in the past. Heuristic analytics, which study consumers' past behaviour through myriad touchpoints, from emails to social-media and credit-card use, can help brands' better predict future behaviour.
Although there are concerns regarding privacy, this data has a potentially transformative power – from better treatment plans for cancer patients to loans for consumers deemed unsuitable by the heavy hand of credit agencies reliant on too few data points.
Big data start-ups
Real-time trend analysis is having a transformative effect on business. A flurry of companies, tools and software is already taking advantage of this.
Data-monitoring system EDITD is doing for fashion what Dunnhumby did for retail. Just as the Tesco Clubcard revolutionised the way in which supermarkets track and understand their customers, EDITD is revolutionising retail through real-time insights.
ASOS claimed its 37% revenue increase in the last quarter of 2013 was thanks to data insights delivered by EDITD that helped it structure its pricing more competitively.
The quantified self
Of course we all like to believe that we are hard to predict; certainly, rational thinking isn't always the default setting for many of us. Nonetheless, as the trend to quantify and use our own data through wearable tech and apps continues, brands will have an increasing array of data points by which they can track and shape consumers' rational and irrational behaviour.
Nike+ has successfully made running a social-media spectator sport, while Pavlok, the smart wristband that helps wearers form better habits by giving them an electric shock if they fail to stick to their goals, is an extreme example of what lies ahead. In the big-data era, both brands and consumers are judged not by what they say they do, but their actions.
Reimagining data
There is no doubt the industry's initial enthusiasm for big data has brought with it significant drawbacks. Brands need look no further than the consumer backlash to Facebook's "emotional engineering" experiment to understand the drawbacks of being cavalier with consumers' data.
Far too many brands sacrifice the trust of their consumers in pursuit of short-term commercial gains.

Marketers are at risk of becoming blind to the potential of big data. Make no mistake – there is no big-data bubble and its significance extends far beyond the realms of marketing.
As scientist Susan Greenfield writes, "The early 21st century could be one of the most exciting eras to be alive. The first era in which we have the time and technological tools to determine the kind of society that will realise our full potential as individuals to the maximum."
A society that, increasingly, will be driven by merging the talents of men, women and machines, rather than pitting them against each other.
@nickykc
See also