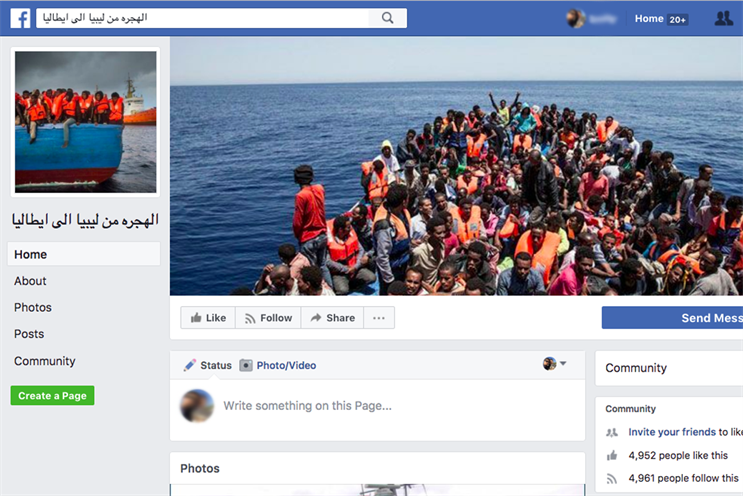 According to the HuffPost, these public pages are easily found by searching for "Libya" and "Italy" in Arabic.
While the pages mentioned in the article were supposed to have been taken down. This one at least is still up as this story was published.
(Update: Facebook contacted Campaign to clarify that the original pages were taken down and the one linked this article was a repost. It too should be taken down by now)
Leonard Doyle, spokesman for the International Organisation for Migration, told HuffPost UK that Facebook has to take responsibility for providing the free tools that are being used by these organisations to reel in victims who are subsequently tortured and sold into slavery.
When contacted for comment, a Facebook spokesman said: "People smuggling is illegal and any posts, pages or groups that co-ordinate this activity are not allowed on Facebook and will be taken down. We urge people to keep using our reporting tools to flag this kind of behaviour so it can be reviewed and swiftly removed by our global team of experts, who work with law enforcement agencies around the world."