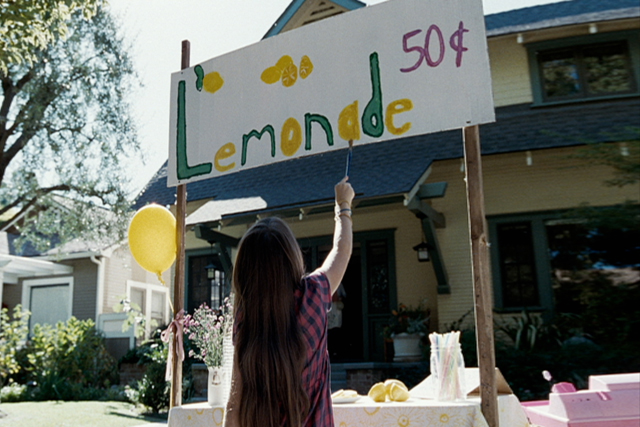 In 2008, bank marcoms were plain, functional and had one objective – to regain consumer trust after the financial crisis hit. Executions emphasised a bank's credentials and heritage, with the brand's long-serving market presence being the greatest qualifier of its ability to provide sound advice for the future.
The banks also attempted to show how they were "going further" for consumers. NatWest ran press ads highlighting how it was making consumers' lives easier by opening branches on Saturdays, while Lloyds TSB gave consumers tips on how to reduce their energy bills. Not exactly the kind of activity you expect from a bank, but these executions show the extent of the sector's "softly softly" approach to rebuilding brand trust. Consumer outrage with banks was at an all-time high in 2008 and banking brands were keen to show how they help consumers in all areas of their lives.
However, as consumer anger slowly began to subside, the banks once again became confident with their marcoms activities. By 2012, executions began to focus more on telling the stories of consumers themselves. From a creative standpoint, a consumer focus and perspective was seen more frequently in ads, with creative revolving around individuals more than in previous years.
One brand that excelled at this in the UK was HSBC. The bank's "in the future" campaign worked to sow the seeds of optimism for the future of banking and the financial sector, while, in February 2012, a new TV ad depicting a little girl and a lemonade stand was aired. The campaign captured perfectly the brand's attempts to put a more human face on its marketing activities, while still relating the activities of individual consumers to the brand's stance and ethos.
HSBC's activity is representative of the banks' attempt to modernise above-the-line marcoms, to give their staunch, tactical messages based on trust a facelift and inject a sense of excitement into them, which is a trait that can also be seen with Credit Suisse. The bank used the tennis champion Roger Federer as a brand ambassador for many years and, in the early days, activity was focused around the fact that Federer's parents set up a Credit Suisse bank account for him when he was a child, using messages such as "Helping Roger Federer relax since 1981".


However, the brand's more recent "world tour" campaigns have taken a much more fashionable approach, having almost nothing to do with banking. Indeed, some of the press executions look more like a photo shoot for a stylish magazine than an ad from a bank, emphasising the brand's desire to add a human, relatable face to its comms.
This approach shows no sign of slowing. This year, NatWest launched a TV ad featuring a father and daughter, comically depicting what every parent goes through when paying for their child's education and interests. The campaign strategy provides a heart-warming way to promote the bank's ISAs – a product not typically associated with emotional storytelling.
Since 2008, financial marcoms have evolved considerably. At the height of the recession, the banks promoted themselves rather quietly, choosing to highlight their heritage and show they were willing to help consumers any way they can. But now, the finance sector has regained its confidence. Banks are no longer afraid to tell stories, presenting a more human, relatable and, ultimately, approachable brand persona.
Barclay's: before and after
This change in approach can be particularly seen in executions from Barclays. In 2008, the brand promoted how it helped consumers "go further" through its Personal Reserve overdraft service. Although intended to aid consumers, creative is highly functional, using a static graphic and a copy-heavy approach.
By contrast, one of the brand's most recent TV ads is used to depict the typical financial concerns of consumers, as well as how the brand alleviates these. Activity has a much more human focus, revolving completely around the story of the young family and hardly mentioning the brand at all.


The distinctive will always triumph over the mundane
George Bryant, partner, The Brooklyn Brothers
"I'd rather change my wife than my bank" was one of the more infamous quotes I've heard from focus group respondents over the years. The result is a world of financial ads that seem nto shun the distinctive and do anything but rock the boat.
After viewing the latest raft of ads written to a brief of "show the customer is king", I'm left craving the black sheep. Where is the bank brand hungry to behave in a modern and disruptive way? I know they've got a lot to lose but, in my book, that isn't a reason for not trying to win.
If you haven't seen Prudential's "day one" campaign in the US, you really should. It's smart, modern and open. It puts its money where its mouth is. It makes me wish I'd done it. And it reminds me why I love this industry, because the distinctive will always triumph over the mundane.


Ebiquity provides independent advertising insight and data to help advertisers improve their media perfromance. Go to www.ebiquity.com to find out more.