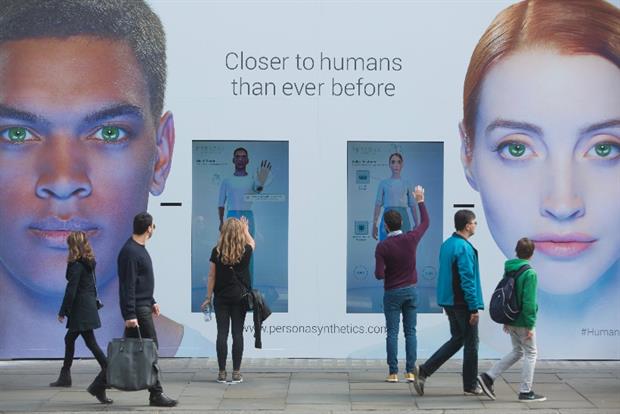 The first episode of Humans attracted six million viewers, Channel 4's biggest drama audience in 20 years, according to Abraham.
Speaking to Marketing at Havas Media's Meaningful Brands event, Abraham said: "It was a really good example of how we pushed the boundaries of social, as a medium, to a whole new level. It had a profound effect on tune-ins to the show.
"We will do a lot more of that. The execution was also outstanding."
The ad campaign took a two-pronged approach, with the channel installing a couple of two-metre high robots in a shop window, which reacted to shoppers as they walked past.
The machines were built using Microsoft's Kinect technology, and placed at 172-178 Regent Street in May.
The campaign was promoted with the hashtag #Humans on social media, whipping up a frenzy among would-be viewers.
Channel 4 also created a fake brand, called Persona Synthetics, which came with its own site and social media presence.
Abraham said: "[These campaigns] are hugely important, and the incredible thing is that they are all conceived in-house through 4Creative.
"Being your own brand, and communicating yourself is the way to being really authentic."
Abraham also revealed Channel 4 would launch a new brand campaign this week, though he gave no details other than the "central character is a dog, so look out for that."
---
Recommended