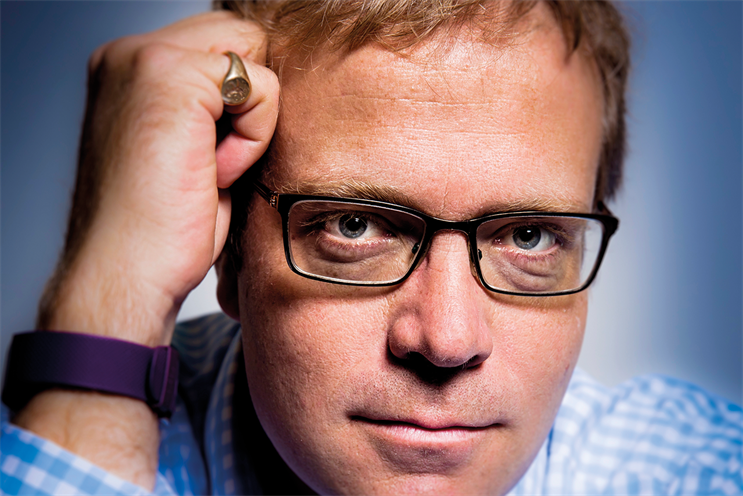 When our three-year-old son bounded into our room at 6am this morning, I suggested he went downstairs to ask Alexa what the weather was going to be like. She has enchanted him in a way that the TV, the fridge and his toys simply don't. My wife, now a big Alexa fan, started off with deep suspicion. Alexa didn't exactly help herself in the early days. When my wife asked: "Alexa, are you going to run off with my husband?" she replied: "I'm sorry. I'm not in a position to answer that yet."
Why the enchantment and the suspicion? Because Alexa's almost a person. Except, in reality, she's the voice of the Amazon Echo smart speaker, and becoming our human interface to vast chunks of the internet. What's really interesting about Alexa is not the way she's treating us, it's the way we're treating her. It's folk psychology: our unconscious attempt to understand what other people are thinking.
It's no secret that we love to anthropomorphise. Apple gets this. Have you noticed how Apple is trying to get us to call it "iPhone", not 'the iPhone'. All with a view to us being able to say: "Hello iPhone."
At Kitcatt Nohr, we regularly ask people to describe the type of relationship they have with brands, and I'm continually astonished by how readily people can categorise. TripAdvisor is often a "Team Mate" because they're on a joint mission to get rid of bad holiday experiences. Nationwide is a "Reliable Neighbour" because it's always there when someone needs it.
And this is where it gets really interesting. Two important forces are colliding, which will alter the way brands engage with people:
1. Humans crave the human touch. Always have, always will.
2. Increasingly smart technologies are becoming increasingly human in nature.
At the moment it's quite hard for marketers and agencies to truly connect brands with people in a human way. After all, most relationships aren't lived out solely through posters, email and TV ads.
What's coming down the line is far more powerful.
It's no secret that bots and virtual assistants will soon be AI-based, which should make it far easier for companies to reduce customer servicing costs. It should also make it far easier for customers to deal with companies.
But customer servicing is just the start. Soon brands will be in a position to have customer relationships that more closely resemble genuine human interaction. The once popular workshop of yesteryear,"If your brand was a person who would it be?" will come back with renewed vigour.
There'll be riches for the winner. Once you start getting this level of familiarity, even intimacy, the mental effort involved in switching suppliers goes up. And reliance on the brand gets that much stronger.
But there's also risk. People view brands with a zealous love of programmatic display as "Stalkers". Taken into your home and given a voice, this is the kind of thing that would get Neighbourhood Watch worried. Get it wrong and you'll be banished forever.
There's still a long way to go. But in the same way that Alexa's staying put in our kitchen, more human interfaces are also here for good. It's time to start asking: "Who's going to be the voice of our company?"
Ed Beard is the chief strategy officer at Kitcatt Nohr