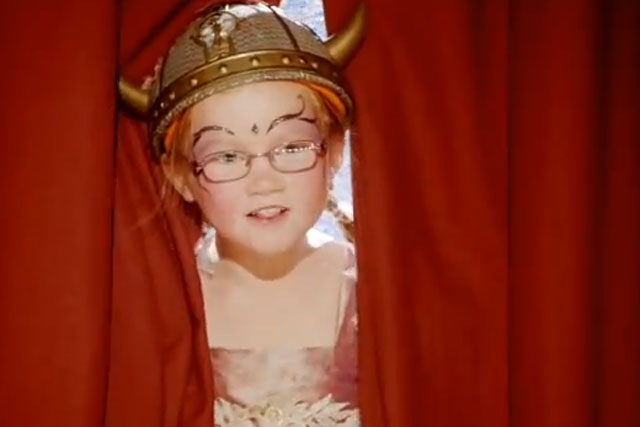 The ad, created in-house, features a nativity play with children rapping and singing about their presents bought by their mums.
Since the ad launched at the start of this month, a number of threads have developed on the parent networking site calling for the retailer's Christmas ad to be banned.
To date, over 400 posts on the Mumsnet site have voiced their antipathy towards the ad, with complaints such as the ad is fuelling consumerism.
Its "Am I being unreasonable to think that the Littlewoods advert should be banned" thread has received 319 posts so far, while "Littlewoods is taking away the magic of Christmas for our children" has received 78 posts and "Can we allow Littlewoods to take away the magic of Christmas in two minutes?" has received 25 posts.
No official campaign has been launched by Mumsnet itself and not all comments in the thread are negative.
However one post offers advice on how to contact the Advertising Standards Authority (ASA) to get the ad banned.
Justin Roberts, co-founder and chief executive of Mumsnet said: "Mumsnet users thought the Littlewoods ad was wrong on many different levels.
"Most notably by urging mums to go on huge buying sprees this Christmas paid for by cheap credit which pretty ironic at at time when many of the Western economies have been brought to the brink of collapse by indulging in similar debt-fuelled spending and many families are consequently facing a worrying future.
"Added to that there's the unpleasant implication that you're only a lovely 'muvver' if you buy your kids loads of stuff plus the stereotype of mum, not dad, doing all the Christmas shopping.
"On the plus side for Littlewoods I suppose they get a conversation going – many Mumsnetters hadn't seen the ad before it was linked to, albeit in irritation, from Mumsnet."
Yesterday, Marketing reported that Littlewoods was removing negative comments about the ad from its Facebook page. The retailer has denied this, saying Facebook sometimes marks comments as spam.
Additionally, a petition "to ask Littlewoods to stop spoiling Christmas with their TV advert" has sprung up on Facebook and has so far received 281 likes.
Someone has posted the ASA's response to a complaint about the ad on the wall of the group saying there are "insufficient grounds" for intervention because it does not breach its Code.
It said: "Although the ad clearly promotes a mother's role in Christmas preparation, it does not appear to directly make claims that would diminish the part played by Santa Claus in bringing presents to children.
"As a result, we do not believe that children in general would be likely to interpret from this ad that Santa Claus does not exist, given that the ad does not include any direct claims to that effect."
Littlewoods is owned by Shop Direct, which also owns the Very brand.
A Shop Direct spokeswoman said: "We are not aware of a specific campaign on Mumsnet but we are aware there is a thread of concern on Mumsnet.
"The great thing about social media is it does allow people to have their say and we welcome and listen to feedback at all times on our sites."
Follow Sarah Shearman on Twitter @shearmans