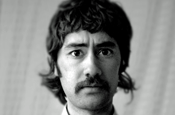 Taika Waititi saw his feature debut Eagle vs Shark nominated for the grand jury prize at the Sundance Festival.

The New Zealand director's short film Two Cars, One Night was nominated for an Oscar in 2005.

Waititi said: "Under my guidance I hope they will find a new passion for the 30-60 second feature film genre.

"I look forward to taking this flailing company in a new direction where they can experience a feeling of success and accomplishment."

Hungry Man director and partner Hank Perlman said: "For Taika, summer is from December to February and winter is from June to August---and that's just the kind of "outside the box" thinking we look for here at Hungry Man."


Clip from Flight of the Conchords, directed by Waititi.