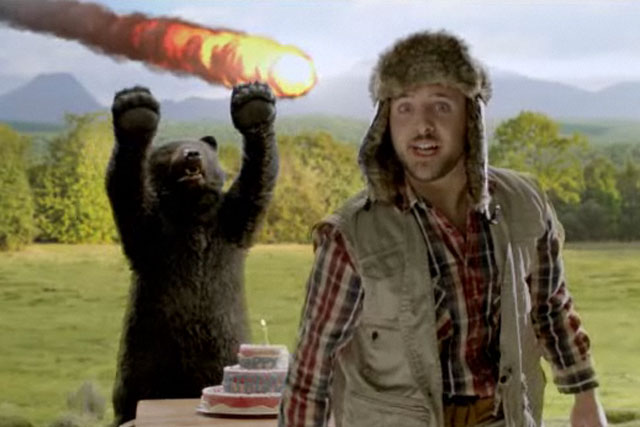 'Hunter and bear's 2012 birthday party' is created by the same agency, France's Buzzman.

It again presents people with a surreal world in which TippEx figures as a device for allowing different scenarios to play out.
This time the user can travel through time with the pair by entering years for them to go to, with 46 different scenes available.
The agency team included creative director and CEO Georges Mohammed-Cherif, copywriter Tristan Daltroff and art director Louis Audard.
Film production was by Les Telecreateurs, direction by Adrien Armanet and web production by Les 84.

The buzz around the ad is magnified by Hunter vs Bear's page on Facebook.
Follow Daniel Farey-Jones on Twitter @danfareyjones