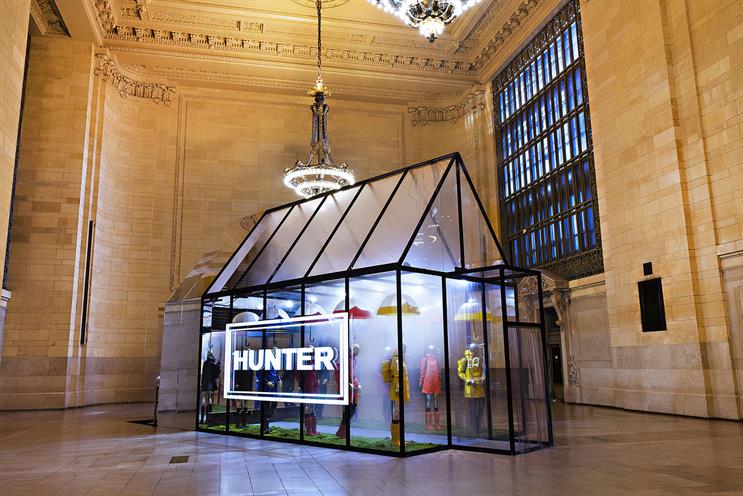 It aimed to "recreate the serene misty landscape of the Scottish Highlands". The pop-up had the sound of rain, moss underfoot and an "ethereal layer of Scotch mist – a mixture of fog and light rain common in the Scottish Highlands".
Alasdhair Willis, creative director at Hunter, said: "Combining our pioneering Scottish heritage with a contemporary and playful approach to rainwear, we have built an immersive environment for the customer that we hope will transport them back to our roots.
"We wanted to celebrate Hunter's relationship with wet weather essentials by bringing a piece of our British heritage to an iconic location in New York."
The activation ran from 22 to 25 October.