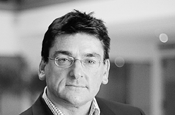 A statement from the website and publishing business puts a spend of £15 million on the business.
Hurrell & Dawson will lead an above-the-line and digital campaign to push a number of Auto Trader products, including its new care sales business.
Auto Trader previously worked with JWT, on what is understood to be a project basis. The WPP agency most recently created an anti drink-driving spot for the publishing group which aired on MTV. Media remains with M ediaCom and Diffiniti and was unaffected by the review.
Matt Thompson, marketing director of Auto Trader's parent company Trader Media Group, said: "Having conducted an extremely thorough search, Hurrell and Dawson's new model - which combines rigorous strategic analysis with a fresh and forward-looking creative take in all media - was very compelling. We are delighted to appoint it as our lead agency."
The Hurrell and Dawson co-founder, Nick Hurrell, said: "Auto Trader is a deeply impressive machine when it comes to buying or selling a car. It is also a hugely successful publishing business that wants to remain ahead of its competitors in the online world. We are delighted to welcome it as one of our founder clients."
Guardian Media Group co-owns Trader Media Group with Apax Partners, which took a stake in the business in March this year in a deal valuing the company at £1.35 billion. In May, the former chief executive of the Australia-based Trading Post, John King, was named chief executive of Trader Media.