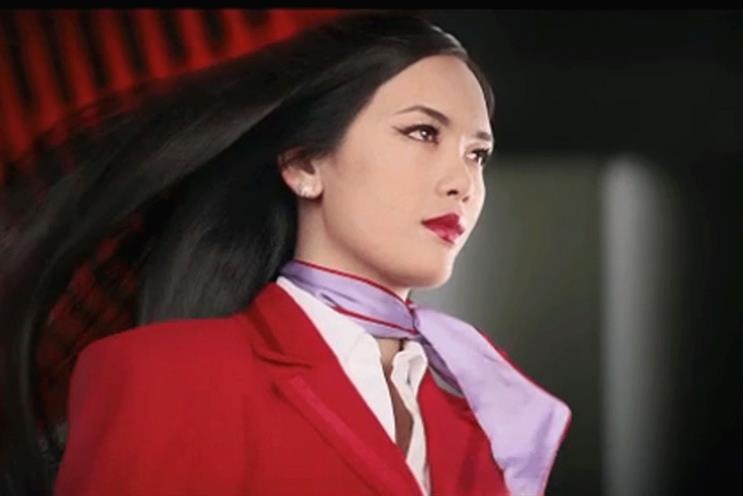 The account, previously held by Gyro, will span 13 international markets and covers Virgin's loyalty programme, Flying Club. The work will also involve digital content creation, DM and social media.
In the four-month long pitching process, overseen by Creativebrief, Hypernaked, which already handles oversees trade marketing for Virgin Atlantic, competed against Being/TBWA, Engine and Rapp.
Virgin Atlantic said the appointment consolidated its consumer, trade and corporate activity to ensure customers were put at the heart of Virgin's business and to enable fully integrated campaigns.
Hypernaked won the pitch as part of Virgin Atlantic's global digital and direct marketing review, and the account will be led by Hypernaked in the UK and Naked in the US.
Michelle Robinson, the global strategic marketing communications manager for Virgin Atlantic, said: "Hypernaked showed great innovation and creativity in their approach, filling me with confidence that they are the right partner to move our communication strategy forward into an exciting next phase."
She added that the brand was looking for an international agency that could deliver a consistent brand message to its customers across different markets and channels, and said Hypernaked demonstrated this.
Ian Clark, the chief executive of Hypernaked, said: "Virgin Atlantic has a reputation as a challenger in both culture and approach. Its maverick nature and desire to drive the brand to try new and innovative marketing techniques, mirrors our thinking at Hypernaked.
"In modern communications, CRM is not longer a one-way conversation with the customer, but an immersive on-going dialogue involving social and digital channels. We are particularly well placed to deliver this for Virgin."