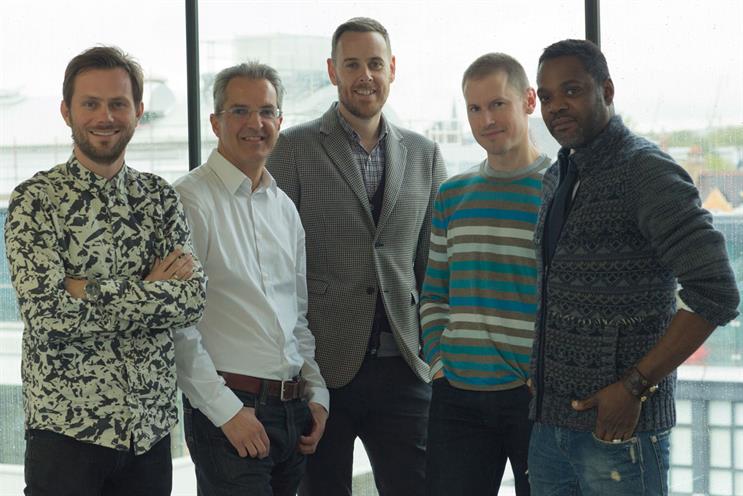 Alex Conaway has been appointed as the agency's managing director and client director, having previously worked freelance, most recently as a global brand leader at TBWA.
Conaway was the global business director of Wieden & Kennedy London from 2006 to 2011.
Rob Meldrum, previously the technical director at social media agency 1000heads, has also been hired as the agency's innovations director.
Meanwhile, Casper Willer joined last month as the executive creative director, from the same role at Naked Copenhagen.
John Harlow, Jon Wilkins and Will Collin founded Naked Communcations in the UK in 2000. In 2011, it merged with its sister agency Hyper to form Hypernaked.
The rebrand is a step to unify the agency with the other global Naked businesses, which use the name Naked Communications.
Ian Clark, the chief executive of HyperNaked, said the rebrand was "the beginning of a new chapter" for the agency.
Clark said: "2013 has been a phenomenal year for Hypernaked and Naked internationally. We've won significant new business in the UK from the likes of The Coca-Cola Company, Virgin Atlantic, De Beers Forevermark, Danone and Mars Pedigree.
"In addition, we've been experiencing organic change that's largely driven by client needs."
Harlow passed away earlier this year. He was credited with helping to drive the agency's international growth, including launching Naked in New York in 2006.
Will Collin, a founding partner of Naked, said: "It's poignant for me that in the same year where we lost such a big part of the beginnings of Naked as a result of John Harlow's untimely death, the business we created is thriving once again – not by trying to be something it isn't, but by rigorously applying our founding principles to the world as it is today."