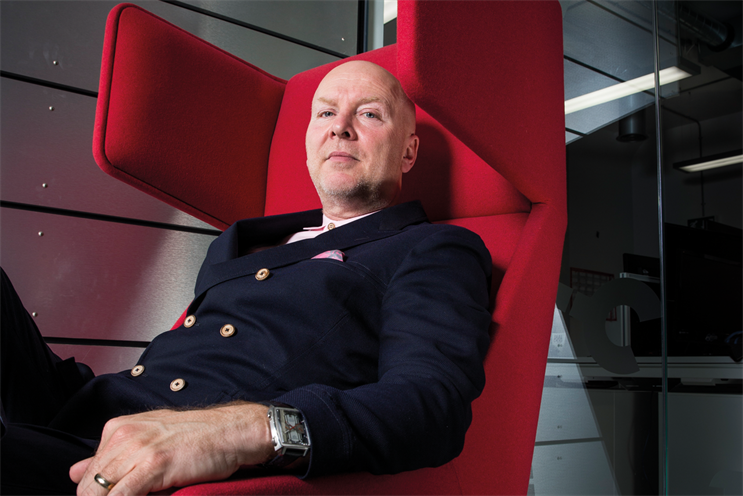 All marketers have first-party data but understanding it and creating a strategy to use it to good effect is a huge challenge. For many, the chosen tactic is to bring first-party data together with third party data, but I believe the real win is in bringing first-party data together with real-time, user and contextual data.
This allows marketers to not only understand how interested a prospect is, but to reach them at a time when they are more inclined to make their buying decision. For example, a sudden turn for the worse in the weather can have a critical impact on when someone is ready to book that holiday they have been half-heartedly researching for weeks, converting them from a "maybe" to a live prospect.
On the surface, retargeting with first-party data is perceived to drive great performance even when used in a simplistic way, so marketers still rely heavily on it.
However, without effectively actioning first-party data, much of this retargeting spend is wasted on prospects that might not have substantive interest, who show behaviour that indicates purchase intent where none actually exists or, worse, have already converted.
Combining this data with real-time user and context assessment is the real winning solution, and what Rocket Fuel refers to as "moment scoring". Marketers need to look at how they can work with a media
partner and employ models that can automatically identify high-performing combinations of data, and determine their relative value.
It is crucial that advertisers are able to use first-party data to identify non-intuitive links, thereby ensuring ads are served at the most powerful time. This can include more than 11 million demographic, behavioural and contextual attributes.
It's not just location, time of day, current site and current device in use that has a bearing on targeting. Recent events also need to be considered, such as ads clicked and websites visited that day, as well as long-term factors such as browsing habits, purchasing behaviour and interests.
All of this information is equally crucial in determining the likelihood a consumer will take the desired marketing action. Critically, that means being able to see the channel, device and objectives together,
instead of in silos.
Precision impact
Using first-party data in this way offers a tremendous ROI advantage by reaching consumers at the precise opportunity when an ad can have the most impact. It not only identifies people who haven't before made a purchase, but it also targets individuals based on purchase history to reach them at the right point in their product or purchasing lifecycle.
For example, recent research we conducted showed that, when it comes to booking holidays, Britons on average book with 29 days to go before their check-in date, later than travellers from Italy (30 days), Spain (31 days), Germany (49 days), and France (54 days), as well as the US (39 days).
First-party data offers a wealth of opportunity for marketers. But it is crucial that it is combined effectively with machine learning, behavioural, contextual and third-party data in an intelligent way.
Only by blending the plethora of information can you effectively score every potential moment of engagement constantly. This means that every subsequent opportunity has the benefit of the learning from the previous one. And, we believe, this is the best way to deliver optimal marketing performance.
Up close and personal
What product or service would convince you to hand over your private data? Amazon, eBay and PayPal have already.
What personal object best represents you? My signed Bobby Moore, Geoff Hurst and Martin Peters picture. I am a huge West Ham fan.
Everyone knows this about me... I used to be lead singer in a band when I was younger and had hair.
What's a good experience you've had with brand personalisation? Ping, the golf company, makes you feel special through custom fittings and the best technology for your game.
What's a bespoke product that you own? A book signed by my favourite band Joy Division – only around 150 copies exist.
by Andy McNab, UK managing director, Rocket Fuel