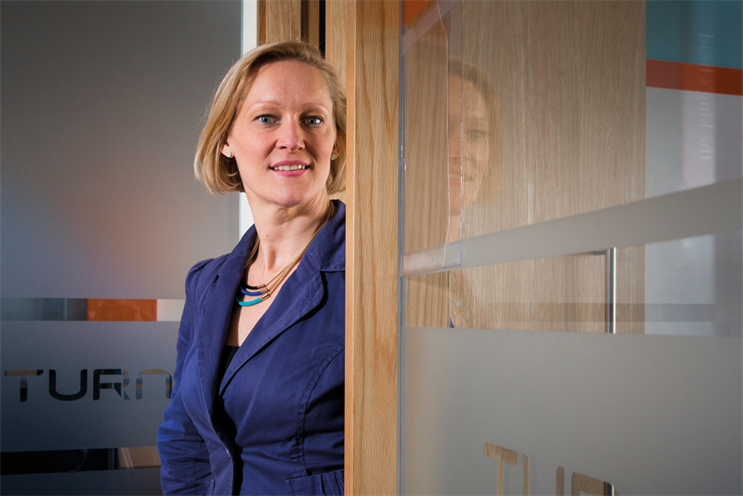 Brands today have an unprecedented opportunity to offer more customised, relevant ads to consumers through smart, sensitive, hyper-personalised marketing. These targeted ads can drive engagement if used correctly and responsibly – and can help combat ad-blocking by showing consumers valuable content tailored to their needs.
At Turn, we believe there are a number of crucial ways brands can maximise the insights available to them – without spooking potential customers by overstepping perceived privacy boundaries.
Follow the customer journey
Hyper-personalised marketing depends on a brand's ability to build a detailed customer profile. Rather than just reacting to the data that becomes available when a customer makes a purchase or visits a site (aka persona marketing), brands must be proactive.
The customer journey is about what consumers are doing across the whole internet, even before they are exposed to or have interacted with your brand. What content are they looking at? What purchasing habits do they have? What device are they using? Add in search and social data, and link together first-, second- and third-party data, and a much richer and deeper consumer profile becomes available.
These three case studies demonstrate the value of these insights:
1. A luxury brand with late-night iOS conversions
A luxury clothing brand we partnered with analysed its customer journeys after a multi-week, two-phase campaign ahead of the peak Christmas shopping season.
The initial stages of the campaign were aspirational – brand engagement to build desire with high-impact, engaging video and rich media. The second stage involved re-targeting consumers who had shown interest using dynamic creative personalised around the products they had previously shown interest in.
The brand ultimately discovered customers were engaging with its messaging during the afternoon, but conversion didn't happen until the evening. It also discovered that iOS users were seven times more likely to convert than Android users. The result? Global revenue rose 171% year on year and customer actions during the campaign jumped 271% year on year.
2. Evans Cycles finds the elusive seasonal cyclist
Customer-journey insights were also essential when Evans Cycles wanted to broaden its reach to appeal to seasonal cyclists. The issue was where to find these customers, as they weren't serious enough about cycling to frequent cycling-related sites, but analysis showed they were spending a lot of time on websites such as The Guardian and eBay.
These insights allowed Evans Cycles to exceed cost per acquisition objectives by 47% year on year and resulted in an 80% year-on-year increase in sales.
3. A window-blind company concentrates outreach to maximum effect
US-based 3 Day Blinds saw an increased ROI in appointments per lead of 140% and acquisition costs drop to one-fifth of their previous level. By linking its email and advertising automation to target customers who had shown previous interest in its site and moving away from
targeting the "typical consumer profile" to actual user profiles, the brand's outreach was more limited but also significantly more effective.
Logical data reveals
Ensuring targeted marketing doesn't overstep any boundaries is key. This requires a delicate balance and depends on the existing customer relationship. Mobile phone companies, for example, have an existing contract with the consumer, so would have "permission" to send a personalised ad based around upgrading your handset.
Turn's research, The Promise of Privacy, conducted in collaboration with Forbes, shows that as long as
consumers understand that they are going to get value, they are OK with having their data exchanged. By taking advantage of the insights customer journeys can offer, brands can drive engagements and build customer loyalty with smart personalised campaigns.
Up close and personal
What product or service would convince you to hand over your private data? GPS-based products that can locate lost items, saving you time and stress.
Who is doing personalisation well? Evans Cycles used third-party data to create ads tailored to different consumer groups.
Everyone knows this about me... I love a challenge.
What's a good experience you've had with brand personalisation? Our supermarket tailors its loyalty offers to the products we actually buy, and groups regular items so they are easy to find when we shop online.
How personal is too personal? I think it depends on the context and your relationship with a brand.
What's a bespoke product that you own? My engagement ring, which was made specially for me. When you're going to be wearing something every day, it's important you love it.
By Helen Miall, head of marketing, EMEA, Turn