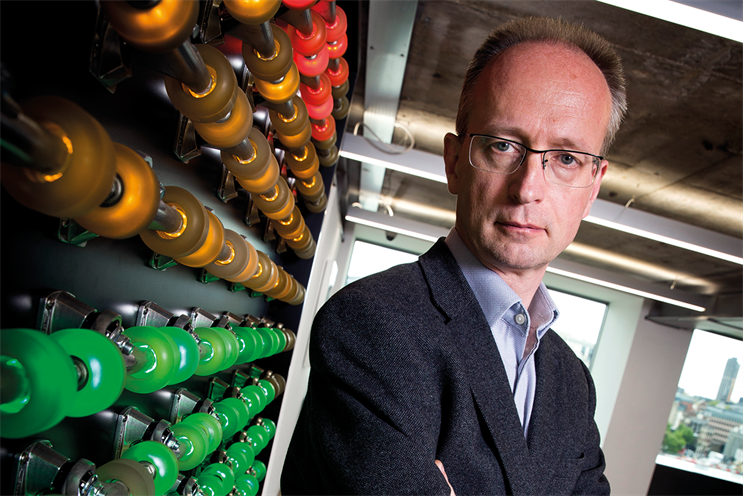 March 2012: Starbucks has just introduced the much vilified "Can I get a name for your order, please?" thing and one wag further back in the queue shouts: "Don't tell him, Pike!"
Five years on (and at least one Starbucks-misspell-names-on-purpose-to-drive-social-media-exposure conspiracy theory later): from "Share A Coke" to ecommerce recommendations and car configurators
to local-dealer endframes, personalisation is starting to look like marketers' mass-participation sport.
Those agile enough to deliver made-to-order purchases in high-value categories – cars, travel and so on – have customisation embedded in the way they create value, so customisation in the advertising part of the chain is a natural extension.
Media-owners across the spectrum are customising (editorial) delivery to maintain and develop their own value. Audience businesses are becoming customer businesses allowing personalisation of advertising, too – regardless of whether the product itself needs personalising.
Not only do we all have access to ever-increasing volumes of ever-more types of data, the technology to store and sift it is taking commercial shape. And transforming this is artificial intelligence, which does for messy, massive, unstructured data sets what business logic and a programmer can do with neater data: automate tasks where describing precise rules is much harder.
You too can access Lex, the speech-to-text thing inside Alexa, and text-to-speech sibling Polly for a princely 0.0004¢ per character. Visual-recognition tech is there, too. And, while it might be too early to declare that that's the bots sorted, progress is exponential. One FS client user noted that speech-recognition accuracy has moved from 80% to 99% within just the past 18 months.
But whereas the opportunities have expanded greatly, the essential rule remains the same: personalisation – like almost everything in advertising – is about context.
The easier examples to get excited about are those like Starbucks, where personalisa-tion appears out of context or away from the norm. When activated in a way that makes sense to the recipient, these are undoubtedly powerful and likely to be received with more upside than downside.
Channel 4 VoD service All4's recent launch of customisation by audio saw the trailer for Alien: Covenant use viewers' names in audio as well as the endframe: "David. Run." It's out of context because we still don't expect our names to appear in TV ads, even on logged-in platforms like All4. Channel 4 reckons on maybe only one campaign in 30 using some form of person-alisation, keeping the norm… the norm.
In contrast, social-media platforms are, by definition, personalised experiences, so a lack of advertiser customisation could be argued as detrimental to the experience. But personalised here doesn't mean using people's names or assumed preferences like an overly familiar salesperson. Rather, it lies in customisation of message around lifestyle and interests that are more likely to fire a "System 1" response to your thumb to pause and play than a generic ad would.
Facebook points out that there's a balancing act to do between reach and the benefits to relevance that personalisation brings. Pursuing personalisation reduces achievable audience size. So there's a commercial argument in there, but most marketers also want impact at scale.
And this is probably the cue for all of us. Achieving relevance at scale doesn't necessarily require a deep understanding of individuals. But changing audience and copy for the context of a wide variety of data signals – of which individual data might be a part – sounds scaleable.
Delivering on this is an imperative, as Sarah Golding has powerfully argued for her tenure as IPA President.
There's magic in the machines which is up to us to find.
And don't write off the dead trees
Print has been doing DM personalisation for a century or more. Technology, data and digital competition is creating a stimulus.
Esquire runs a reader watch survey as part of an annual The Big Watch Book edition. From
the survey it knows the extent of respondents' watch collection, where in the decision-making process they were; when they were going to purchase their next watch; and what else is on their consideration list.
Hearst created a beautiful book that was personalised to each reader with their name within the book and a "25/1000" style edition number. ROI of 10:1.
---
David Fletcher is chief data officer at MEC UK