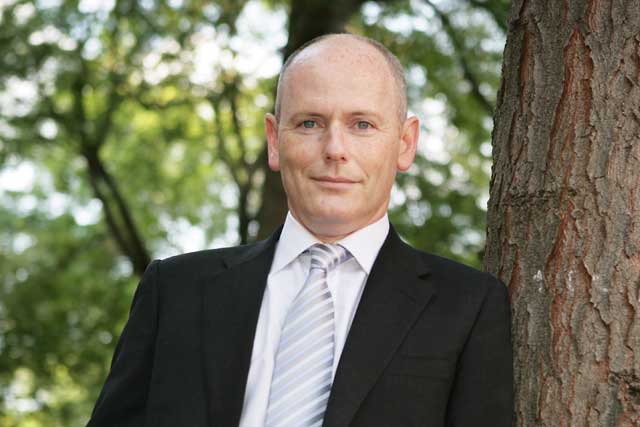 When we finally caught up with Jim Hytner last month, he was in Cannes - as you'd expect. And again, as you'd expect, he was on very fine form indeed. Hytner has always been one of the media market's most enthusiastic characters. He makes your average optimist sound a bit like Eeyore.
His particularly good mood can be partly explained by his network's appearance at the Cannes Media Lions: Initiative USA collected silver in the Best Use of Integrated Media category for its work with Hasbro, and Initiative Media South Africa made the shortlist in the Best Use of Branded Content & Sponsorship category.
Hytner is also pleased with his new hiring, Marc Bresseel, who has been poached from Microsoft to become the president of Initiative's G14 region, which lumps the top European markets together with the BRIC nations and Japan. He will join in September - and big things are expected of him.
But that's not it entirely. We get closer to the nub of the matter when we ask Hytner how he's taking to his new job. Or newish - in March, he swapped Interpublic horses, leaping from Universal McCann, where he was the president of its G14 region, to Initiative as the worldwide chief executive. He succeeded Richard Beaven, who is leaving to pursue his interest in what everyone insists on calling "documentary" photography - lest anyone gets the wrong idea.
So, yes, Hytner is still relatively new to the job. We have this standard question for itinerant suits about whether the travel's getting to them - and it can sometimes throw up surprising answers. In his previous job, Hytner merely travelled a lot. Now, although the London agency is notionally his base, he also works out of the New York office and, when he's not shuttling across the Atlantic, he's covering all four corners of the globe.
In short, Hytner is on a plane every two to three days. "Of course I hate being away from the family," he admits; but, tellingly, he adds: "As to the job, I love it. I love the opportunity to work with different cultures. I've never worked harder or enjoyed my job more."
We canvassed one or two views and received some predictably scathing opinions about Initiative's immediate prospects at a network level. One rival boss described Initiative as the "most invisible" media network. And the consensus is that the downturn will make it even more difficult for Initiative to gain traction. With clients more obsessed than ever with buying performance, size really matters these days - and Initiative can't really match the raw power of agencies owned by WPP, Omnicom, Publicis or even Aegis.
True, Initiative's rhetoric a couple of years ago was all about how, under Beaven's direction, its US office was rebuilding momentum, thanks to some decent new-business wins - and the argument was that this momentum could inspire a similar renaissance at a network level. But that talk now seems rather hollow - in 2011, the US office lost two of its biggest accounts, Bayer and The Home Depot, worth an estimated $300 million and $700 million respectively.
If Hytner finds this sort of analysis irksome, he doesn't show it. He merely swats it aside. He maintains that the network sometimes loses sight of the fact that it boasts world-class tools and people - he wants everyone in the organisation to remember that and take pride in it.
Despite Hytner insisting that talks with Unilever (remember that big old review) are ongoing, he is perhaps buoyed by reports that Initiative is expected to take on some global communications planning work for the FMCG giant previously held by the incumbent Mindshare.
Media reviews aside, the focus, he says, is very much on clients - and he argues that this has always been Initiative's defining (and market-leading) virtue. "We have great client relationships," he says. "We genuinely understand what they want and how they want it delivered - and I'm talking about a level above the delivery of a media plan. In any case, it's just not possible to differentiate between media networks on that basis."
He now hopes to take that virtue to an even higher level. Hytner believes he has a new proposition that many multinational clients will find somewhat compelling. Indeed, when he arrives, Bresseel will take a lead role in helping to sell this idea.
What's on offer is basically a fresh spin on payment by results. Hytner explains: "We're happy to be paid the way we're currently being paid - but we would be even happier having some client skin in the game. The question we're asking clients is: why would you want to pay us the same whether a campaign succeeds or fails? If we do well, pay us well. If we don't do quite so well for reasons outside our control, don't pay us quite so well. And if we just don't perform, don't pay us at all."
Can this alone change Initiative's fortunes? No doubt rivals will scoff. But the bottom line, Hytner suggests, is that everyone (and that sometimes includes Initiative people themselves) underestimates the network. This, he promises, is about to change.
He concludes: "My view when I was offered the job was that it was a fantastic opportunity because people don't realise what a terrific agency Initiative is. But if you look at the operations around the world, it may not be the largest network there is, but it's still surprisingly big and it's certainly brilliant."
THE LOWDOWN
Age: 47
Lives: Coleshill, Buckinghamshire
Family: Jo, Molly, Lucy, George, Sam
Must-have music: James Taylor (sister's influence) to Taylor Swift (daughter's influence)
Desert island luxury: My wine collection
Interests: Wine, theatre, opera, Manchester United (especially through the dark years that are fast approaching) and dinner anywhere with Jo
Motto: No motto. They tend to be corny or unbelievable. I have a principle, though. I feel blessed to do what I do and assume I'll be found out every day. So I work hard and work like it's my last day.