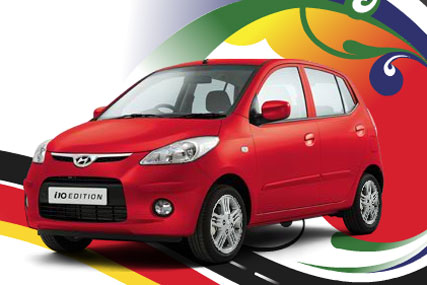 The Korean car manufacturer is to roll out a range of digital marketing and dealership promotions to drive awareness of its sponsorship of the tournament.
A viral campaign, based around the question "What would you trade in exchange for World Cup tickets?", offers consumers the chance to win tickets by filming a 30-second clips to be loaded up to Hyundai's Facebook page.
The 'Football Trade and Upgrade' scheme offers consumers the chance to swap old footballs for 50,000 new ones at Hyundai's 140 UK dealerships, at three consecutive weekends starting 22 May. The old ball will be sent to school and community projects in Africa, in partnership with children's charity SOS Africa.
Meanwhile, the Hyundai Goodwill Ball Event invites fans to write messages of support to the England team on a giant football, which will be sent to Fabio Capello's squad in South Africa ahead of the start of the competition.