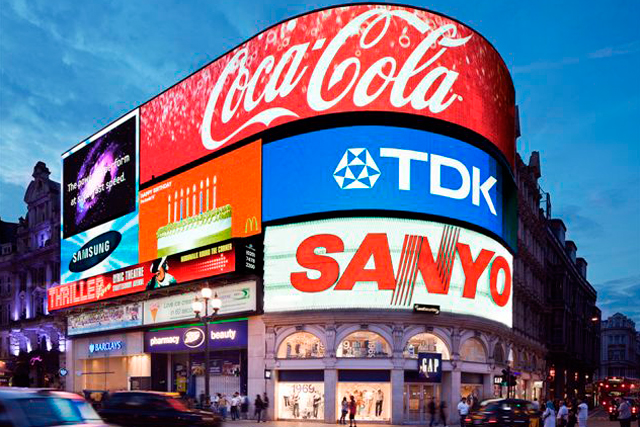 In February Sanyo, the Japanese electronics manufacturer, announced it was calling time on advertising on the site, which is passed by 56 million people per year, after 33 years.
Hyundai is understood to have agreed to pay between £1m and £5m a year for less than five years, in a deal booked by PSI.
The site's only remaining neon light, situated bottom right, will be replaced with LED technology in the summer, which will allow the brand to create more advanced graphics.
The last time a new brand arrived on the site was in 1994, when Samsung took over from Panasonic.
In just over 100 years, the Piccadilly Lights have showcased 50 brands, including BP, Carlsberg, Foster's, Guinness, Kodak, Gordon's, Max Factor, Nescafe, Schweppes and Volkswagen.
The first brand to appear in illuminated lights was Perrier in 1908 and the first to appear in neon was Bovril.
Hyundai Motors, which was bought by South Korean car manufacturer Kia Motors in 1998, is raising its profile as a leading car manufacturer in Europe. As part of this drive it is sponsoring the Euro 2012 football tournament.