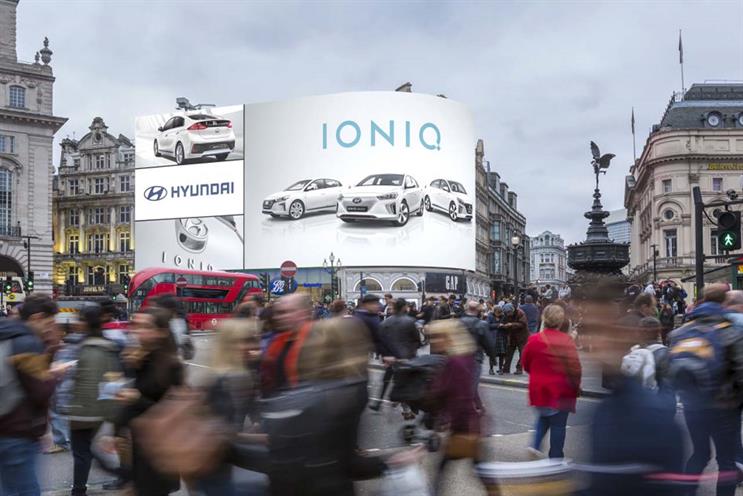 The car brand has advertised on the site since 2011 and says it will make full use of the technical and creative capabilities of the new screen.
The current patchwork of smaller screens is being replaced with a single, 790 square metre 4K LED screen – the largest of its kind in Europe.
The new screen will have the potential to be used as a single display, or to divide into six segments, maintaining the current familiar format.
The site will reopen this autumn.
Two of the other three permanent advertisers, Coca-Cola and Samsung, had already confirmed they would continue their presence on the site. Coke has advertised there since 1954, and Samsung since 1994.
Tim Bleakley, chief executive of Ocean Outdoor which operates the site, said: "With London now leading the world in digital and technological innovation, Piccadilly Lights will reflect this, aided by innovative global brands like Hyundai who will be raising the bar in digital out-of-home on one of the world's most progressive platforms of its kind."