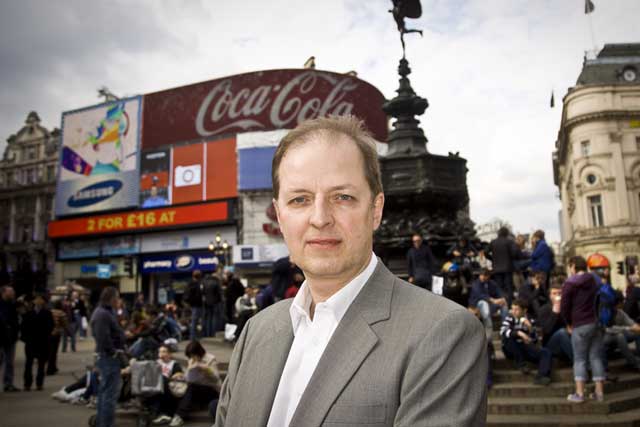 From 10am today, Hyundai's ad "New Thinking. New Possibilities" has joined a landscape of advertising stalwarts on display at the Piccadilly Lights.

Coca-Cola has advertised there since 1955 and the last time a new company acquired a space was when Samsung replaced Panasonic 17 years ago.

Mike Baker, chief executive of the Outdoor Media Centre, told Media Week: "Today's shift clearly identifies that Hyundai is an ambitious global company. Piccadilly Circus is about as international as you can get, certainly the most iconic site we have in the UK. To be there is a statement for any company."
Today's change of advertiser also sees the billboard site itself, which has been in place since 1923, replace its neon lights with updated LED lights, signalling an end to the old cathode tubes anywhere on display at the West End venue.
Baker added that the switch to LED and digital also reflects the industry trend. He said: "More than 14% of total OOH (out of home) revenues now come from digital, and this is only set to grow."
It is estimated that more than one million people pass through Piccadily Circus a week and only 50 brands have featured on the billboard since it launched.
Hyundai is believed to have signed an initial five year contract for the site, although this has not been confirmed.

Panasonic's decision to remove it's Sanyo branding from the site raises questions about the brand's long-term prospects. It comes less than two years after Panasonic bought a majority stake in the Japanese company.
Despite Sanyo's success in the manufacture of car batteries, it has faced problems in recent years in its consumer products division and has cut thousands of jobs around the world.
Follow Arif Durrani on Twitter @DurraniMix