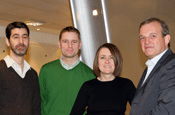 The exact terms of the deal are unclear, but sources suggest that ECI is likely to pay a substantial upfront sum.
ILG is likely to retain autonomy over the day-to-day running of the business once the deal is done.
Its shareholders include the i-level founders Andrew Walmsley and Charlie Dobres; David Pattison, who joined last year as the chief executive of the parent company; Faith Carthy, the group managing director; plus various other current and former employees.
ECI specialises in buyouts, buy-ins and development capital deals valued at between £10 million and £150 million. It invests in a wide range of businesses, but has a focus on IT services, support services, consumer and leisure and manufacturing.
I-level, the UK's largest independent media agency, has been the subject of numerous approaches in recent months since it appointed investment banking advisors to investigate its options ahead of a possible sale in October last year.
The company later entered talks with Aegis, AKQA and a number of private equity groups. It reached the due diligence stage with Aegis before talks broke down last month when the companies failed to agree terms.
I-level's last filed accounts with Companies House covered the financial year ending 31 March 2006, over which time it saw turnover increase by 75 per cent to £54.1 million and operating profit rise by more than 600 per cent to £2.54 million.
The results followed a successful 2005 that saw the agency win the online media planning and buying accounts for COI, BSkyB and the AA.
Since then, the agency has lost the Sky and AA business to Diffiniti and Carat respectively. COI's online media account comes up for statutory review this year.
In 2008, i-level has managed partially to offset those losses by winning the £5 million online media account for Sony, as well as Beck's, WWF and the search engine marketing account for BBC Magazines.
ECI could not be reached for comment.