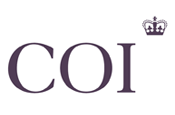 COI has extended i-level's contract to April 2010 rather than holding a review for the business. I-level's previous terms were due to run out at the end of March.

I-level, which has handled COI's online media since 2000, successfully defended the account in 2003, when COI spent just £3 million online, and then again in 2006 when COI's digital spend had risen to £12 million.

COI's decision will allow it more time to move towards a more integrated buying system following a review of its media buying arrangements by the former Radio Advertising Bureau chief executive Douglas McArthur.

He recommended last April that COI introduce a "phased strategy" for integrating planning and buying of digital display ads with offline media.

COI manages media for all government ad campaigns including Frank, the national anti-drugs initiative.