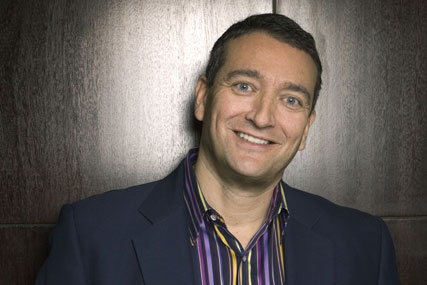 The comments about the collapse of one of the country's original independent digital agencies were made by Stephen Miron, the man responsible for around 60% of all UK commercial radio.
The chief executive of Global Radio was joined by Paul Hayes, managing director of News International commercial; Fiona McAnena, brand director of Bupa; Steve Hatch, managing director of Mediaedge:cia; Steve Williams, group chief executive of OMD; and Peter Markey, marketing director of More Than.
The liquidation of i-level earlier this month, resulting in the loss of more than 90 jobs, was one of a number of hot topics up for discussion.
There was consensus that the closure of the search marketing specialist was a shock and condolences were offered to all concerned. However, Miron was the most controversial when summing up its cause and effect.
"I will say what everybody wants to say," he suggested. "When you have the opportunity to make income through such services like this it proves that they can't. Ultimately it was a one- stop shop.
"It is good news that the people will be redeployed. But the concept of it sticking outside of a media agency was wrong and I think it is great that it is going back to where it should be."
Others on the panel, while not so contentious, felt there were lessons that could be learned.
OMD's Williams said the agency's closure indicated the media market was "resetting itself" by moving away from specialisms and seeing more value in providing the "full picture" and an "integrated strategy".
I-level's standalone social media unit, Jam, was acquired by Engine while it is thought that a number of its major clients had been placed within other agencies, mainly within the WPP Group.
Hayes, described its downfall as "Darwinian economics" and the "survival of the fittest", adding that "500 years of capitalism has taught us that nine out of ten businesses go bust".
Discussing the value of the relationship between agencies and media owners, Miron argued in 2010 it was "all about the price unfortunately", and said the value of media "is solely quantative and not qualitative".

MEC's Hatch said solutions outside of straight buying were becoming increasingly important to agencies, and added it was down to the industry to "prove their value" to its clients. He did warn that more of the market "would continue to be commoditised".

Meanwhile, Hayes - who railed against standoffs between agencies and media owners over price - called for a wide-ranging review of how the media industry works - in which News International would play a full role.

He said: "If we carry on much longer the way we are, in order for one party to win the others must lose. There has got to be an industry audit to look at best practice. ISBA, the IPA and media owners need to get together... there needs to be that examination."