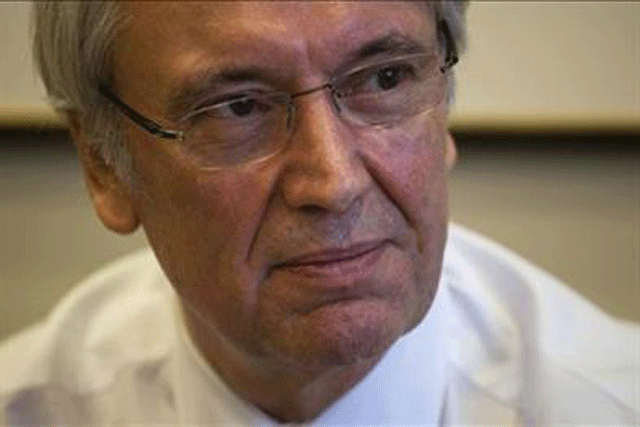 Giving evidence to the Culture, Media and Sport Select Committee, Hinton failed to provide much clarity into the details of News International's investigation into phone hacking at the News of the World.
Hinton said he left the management of the inquiries by the law firms Burton Copland and Harbottle & Lewis to former HR director Daniel Clok and former director of legal affairs Jonathan Chapman, and was only told of their conclusions.
The so-called "for Neville" email contained a transcript of a phone message believed to have been intended for chief reporter Neville Thurbeck, suggesting that former royal editor Clive Goodman, who was jailed in January 2007, was not the only journalist involved in phone hacking.
Hinton said although he knew Goodman had made accusations that phone hacking was widespread at the News of the World when he last gave evidence to the committee in 2009, he did not believe there was evidence that the allegations were true.
Hinton, who was executive chairman of News International until the end of 2007, resigned from his role as chief executive of News Corporation's Dow Jones business in July, in the wake of further revelations about the News of the World.
At the time, he said: "That I was ignorant of what apparently happened is irrelevant and, in the circumstances, I feel it is proper for me to resign from News Corp and apologise to those hurt by the actions of News of the World."
Following Hinton's evidence today, the committee has called James Murdoch, deputy chief operating officer of News Corporation and chief executive and chairman of News Corporation International, to give evidence on 10 November.
James Murdoch succeeded Hinton in December 2007 and soon afterwards authorised a £425,000 settlement (plus costs) to resolve the claim by Gordon Taylor, the chief executive of the Professional Footballer's Association, that his phone was hacked into.
When James Murdoch gave evidence alongside his father Rupert Murdoch in July, he denied he had been told about the "for Neville" email at the time of the settlement.
When questioned about whether James Murdoch should resign, Hinton said he saw "no reason why James Murdoch should".
Follow Maisie McCabe on Twitter @MaisieMcCabe