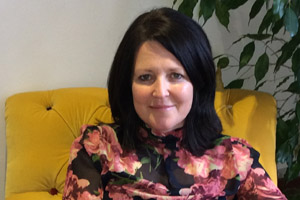 What do you do and how long have you been in your current role?
I was appointed client services director on the board in December 2011, and I have responsibility for large events for TRO in the UK. My team looks after a diverse range of clients from Nissan to BMW, Shell to Tata Consultancy Services.
Where was your first job? What was the most important thing you learnt there?
I first worked for a consumer PR agency in Birmingham working on Kellogg's kids brands. The most valuable thing I learned was how to think and behave like a Coco Pops fan. This taught me at an early stage that immersing yourself in the world of your target audience is key.
How did you get from there to where you are now?
I had a couple of other PR jobs where the aspect I enjoyed the most was organising press events. I loved having something really tangible to show for my efforts and seeing people enjoying themselves because of something I'd helped to create.
Looking back, did you expect your career path to take the course it has?
It's hard to say. I've never considered myself to be particularly ambitious or driven but I love what I do and have been fortunate enough to work with some great people and managers who have allowed me to do my thing.
Would you do anything differently?
No, I feel very lucky. I've had a great deal of support and have been fortunate to do some amazing stuff. I'm also a great believer in fate and the over-used cliché that everything happens for a reason, good and bad. Although, I did spend six months of my life writing press releases and waxing lyrical about the outstanding filtration processes at a couple of major sewage plants (they needed all the good PR they could get), so there were a few low points.
Who has inspired you along the way?
My boss in one of my first PR jobs was fabulous for lots of reasons but mostly because she didn't take herself too seriously, was super smart and had an amazing way of engaging with clients. She was a no-nonsense posh northerner and I loved everything about her style. She's a ballet teacher in Marlow now. I tracked her down via LinkedIn and met up with her last year and she's still a huge inspiration to me.
Have you ever had a job interview that went particularly well or spectacularly wrong?
My first TRO interview was pretty full on. I was asked to stand up, use a flipchart and present for ten minutes on any subject I liked, completely on the spot. I can't remember what on earth I talked about but it obviously worked.
Is there a piece of career advice you've ever been told that has stuck with you?
Always treat people as you'd like to be treated yourself. Another cliché but I absolutely believe it.
What career advice would you give to your 21-year-old self?
Don't be afraid to try something new if you're not loving what you're doing. If you've got the right attitude and are willing to learn (even if that means starting at the bottom again), I really think that the world's your oyster.
How do you wind down and relax after a hectic day?
Neat gin. Actually, just being around my family and doing our own thing is great. Not very rock and roll though.
Want to share your career story with us as part of the Women in Events campaign? Email news editor Samantha Edwards to feature in a future How I Got Here.
For more in-depth and print-only features, showcases and interviews with world-leading brands, don't miss the next issue of Event magazine by subscribing here.
Follow @samedwardsevent