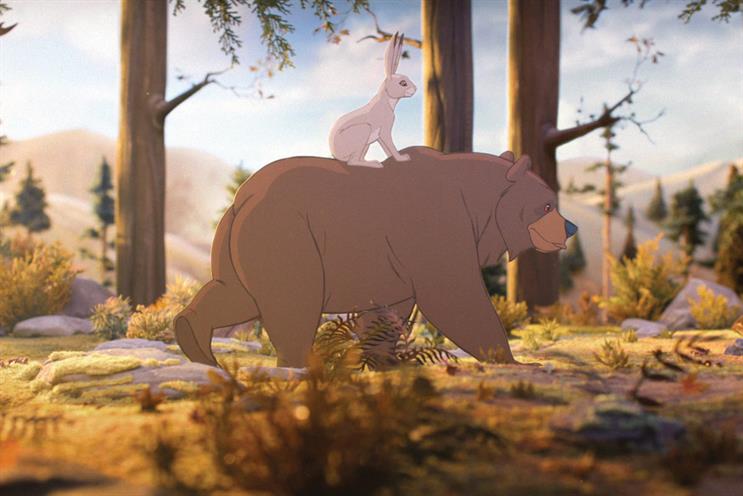 With Christmas just a couple of months away, you can be certain that the traditional TV ad campaigns will soon be ingrained in our consciousness. We all remember last year's "the bear and the hare" from John Lewis and "sorry, I spent it on myself" by Harvey Nichols. Now, tell me which mobile ad campaign sticks in your mind? Awkward…
The question is: where are the great truly mobile ads? I happened to watch Baz Luhrmann's new Chanel ad on my smartphone, but that is really just a question of screen size. Being a lover of ads and great film-making (not to mention Gisele Bündchen), I can't wait to see it on a cinema screen with full Dolby sound – but my first opportunity to see it was on a four-inch screen with no interaction. When I was working with the smart guys down at Vevo, I listened to the ever-effusive Nic Jones talk about the need for "video evolution" and the fact that most music videos (let alone ads) are still made the same way they were when The Buggles first hit MTV.
Mobile video has become the hotspot at conferences from the Côte d'Azur to New York City this year – yet few clients and even fewer agencies are producing bespoke short-form video for mobile. Yes, more money is being committed to mobile advertising as people continue to choose the platform to consume content, play games and surf the web. So, with all this opportunity, there should be an abundance of examples for us to purr over. However, there is a fundamental reason why mobile ads aren't hitting the spot.
Great ad creativity has been lacking. Too many are poorly executed: we dismiss them quicker than a desktop pop-up, and the industry has not addressed this well enough. The quality and appearance of ads need to improve in order to entice consumers to interact with mobile commercial messages.
It's something Fetch was doing a long time before I arrived and started beating the "globile" drum. We have two award-winning creative directors in London and San Francisco. Both are determined to continue to produce work that creates positive change for clients, whether that is an app download, a mobile purchase consideration or an actual sale. Everyone's bête noire of engagement is simply "not got enough" – we need harder metrics of interaction if we are to truly drive the channel forward. We also know that we are able to achieve far better results by combining expert creative and media inside the same agency – it promotes cohesiveness in the campaigns we run (wasn't it ever thus?).
In this iOS-dominated landscape, Google has recently given us hope with its announcement around full-screen mobile ads. This may sound intrusive, but assurances that the ads will run during "logical break points" while using an app open the door to prominent video and interactive-based screens that have the potential for profound engagement.
Google is beginning to make a real impact against Apple: the first quarter of 2014 was the first time that Android surpassed iOS in mobile ad traffic and, while it still trails in ad revenue, the gap is closing. Similarly, Instagram ads are performing well as brands are putting out some fantastic images in an environment that demands creative content; it feels like a natural progression for the platform.
I feel this is a watershed for mobile advertising as the major platform ad offerings evolve along with the level of creativity for the ads. We are now at the stage where mobile adspend is also proven to be increasingly cost-effective. But only if we all insist on a new breed of creativity.

Greg Grimmer is the global chief operating officer at Fetch