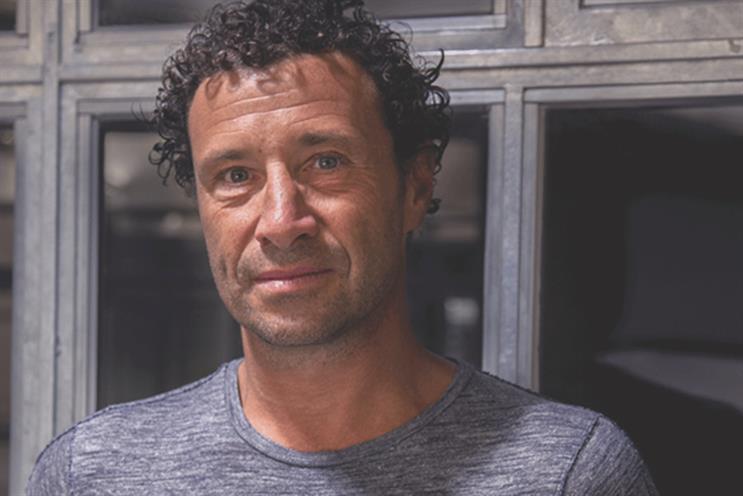 Bergmann, the founder and chairman of Stink, started his production company in 1998 with a vision to make London's commercial director scene less Anglo-centric.
It must be validating for the Czech to infiltrate The British Arrows, the most Anglo-centric of all advertising's awards ceremonies, at its highest level.
Bergmann is the first non-Brit to head The Arrows' jury (he was also a jury member in 2007) and there are more firsts in play at the 2015 awards, which take place on Wednesday evening at Battersea Evolution.
Thanks to Bergmann, this is the first year that the jury has included people from outside advertising, specifically Dazed and Confused's editorial director, Jefferson Hack, and the senior curator at Vimeo, Jordan McGarry.
Bergmann, explaining the decision, said: "I want to elevate the passion and respect of The British Arrows Awards to beyond just our industry.
There is also a new category in this year's awards – Interactive.
He said: "We've had amazing [interactive] entries but from a numbers point of view, in the future, I would like to see more. We need to build in this area and also in content.
"We need to broaden the Rolodex of our entries, potentially even add related entertainment. The industry is merging with the entertainment industry. Content has to resonate with the viewer or else they won't engage with it."
This, too, is a drum that Bergmann has been banging since he moved to London.
Stink directors come from all over the world, with the intention to mix art with advertising. Bergmann said he has always "mixed up different disciplines" and has never been interested "at looking at boarders".
As chairman on the jury, Bergmann does not get to vote on the entries, but selected the jury and then led their discussions.
He told the jury to "look at the work holistically – look at the creative idea and the execution and be progressive. Look at it from a relevance point of view and make sure we are progressive in our decision making.
Bergmann said: "I wanted to make sure the awards are inspirational for people and the industry. I wanted us to set trends with our decisions."
His lasting impression of the judging process was how impressed he and the jury were with the quality of the non-ads (content etc) submitted.
He said: "There's a lot of excitement [in the industry] but a lot of uncertainty. I think in the future we will come out the other side looking like a very different industry.
"The work now has to be more engaging. It's getting closer to the consumer and more entertaining. I think the industry is the most fun it has been in a long time."