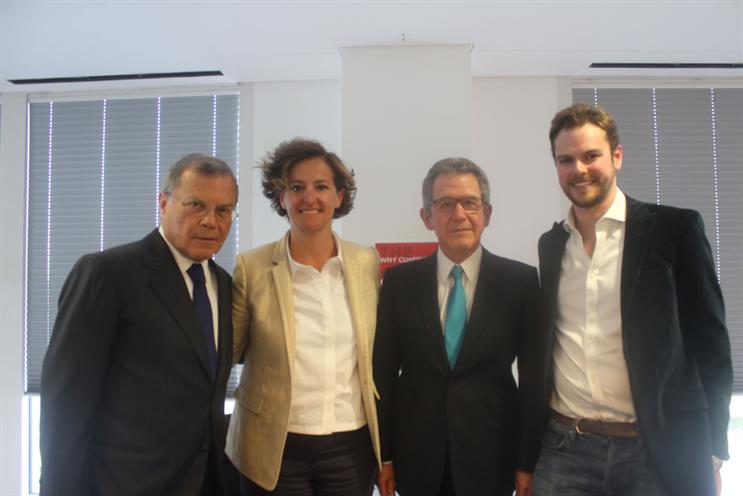 Yesterday afternoon we hosted an event with Sir Martin Sorrell, the chief executive at WPP, and Lord Browne, the former chief executive of BP, a long term Ogilvy client and author of the highly acclaimed book The Glass Closet.
The event centered around a discussion about The Glass Closet, in which Browne explains that while gay men and women in the Western world enjoy greater acceptance and more legal protection than ever before, an alarming number of businessmen and women choose to remain closeted at work.
His advice is that, whether you're lesbian, gay, bisexual, transgender or straight, it's better for you, your business and the economy, when you bring your authentic self to work.
Speaking at the event, Lord Browne said: "I wish I had been brave enough to come out earlier in my tenure as chief executive at BP."
He now calls for inspirational role models to step forward in business to drive inclusivity in the workplace. He said that there is nothing more effective than real-life examples at dispelling fears.
"Stories of both success and failure remind us of the great progress we have made, where we have gone wrong, and what we need to do to create a more inclusive environment for LGBT people."
Lord Browne discussed important drivers needed to further LGBT diversity and inclusion in business. The first is to ensure that the message of inclusion comes from the top of an organisation, from the chief executive, to set the right tone.
Secondly, that line managers should make time to foster the right environment and agenda to address diversity within their organisation.
Lastly, he spoke about the importance of inspirational LGBT role models in companies and celebrating individuality at every level.
I set up Ogilvy Pride, Ogilvy & Mather Group UK's LGBT and straight ally network, last year with huge support from Annette King, the chief executive at Ogilvy & Mather Group UK, and others within the business.
Since then, Ogilvy & Mather Group UK is the first communications agency to become a Global Stonewall Diversity Champion and to be recognised by the Human Rights Campaign as a top employer for LGBT people – two achievements that we are extremely proud of.
Andrew Barratt is the founder of Ogilvy Pride UK (the LGBT & Straight Ally Network of Ogilvy & Mather Group UK) and an account executive at Ogilvy Public Relations