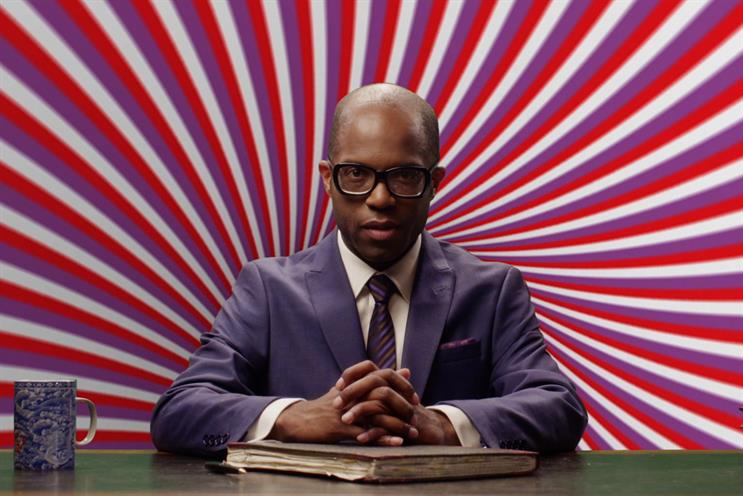 When the guy from Dollar Shave Club addresses you, he's simply extolling the virtues of his service, albeit in an entertaining way. Similarly, Audi's film for the R8 V10 Plus is just the product, on a rolling road, its engine revving and glowing. Magnificently.
"Blinkwashing" is an ad in the same tradition, and it's the last thing I saw that I wish I'd done. The dialogue throughout is a reasonably straight description of Virgin Mobile's offer – all the phones you want for $35 a month etc. But delivered with an interactive twist.
This application on Virgin Mobile USA's YouTube channel puts your eyes in control of a video via your webcam. After a brief "calibration", a besuited spokesman behind a desk starts delivering his pitch – and continues to do so, right up until you blink. Your eye movement changes the scene as if you'd flipped to another TV channel – now a cheery weather girl in a yellow dress is talking in her sing-song voice. Only it's not the weather. It's the sales pitch, the offer dialogue continuing precisely from the mid-sentence point you left the guy in the suit.
Blink again and you're somewhere else. A medieval king gorging on a huge chicken leg, mouth full as he pronounces upon unlimited data plans. Blink. A mother reading a bedtime story to her child. Blink. An arguing couple in a restaurant. Blink. A helicopter view of a police chase – the radio chatter focused on mobile network improvements. Each blink takes you to a familiar televisual trope, and there are loads of them. All delivering the same script.
There are some new digital rules broken here. It's Flash, so you're not going to be viewing it on your mobile (ironically), and webcam use – like QR code use – sets alarm bells ringing. But to hell with that. This is great.
I like ads that know they are ads. Or, rather, I don't like ads that masquerade as something else. With "blinkwashing", Mother New York and Rehabstudio have made something that's honestly brilliant.