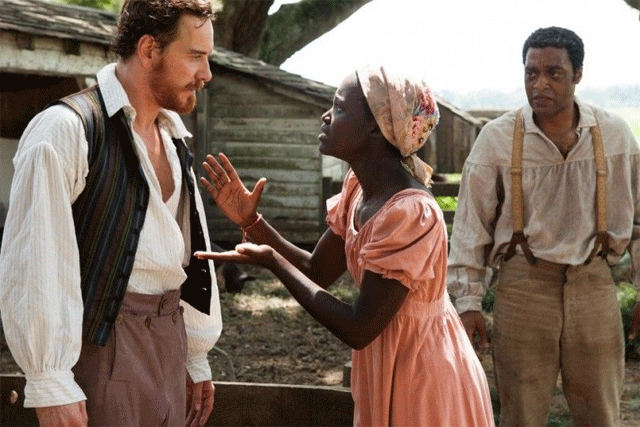 There is a moment in Steve McQueen's stunning, but brutal film 12 Years a Slave that stays with me.
I can't shake the sight of Patsey, the character played by the extraordinary Lupita Nyong'o, lying on her belly, her back torn apart by the whip, reed like and frail, her face shining with more strength than I have ever seen in another human. McQueen's raw honesty and commitment to realism is a thing of beauty.
And Patsey displayed the kind of sustaining beauty that her embodiment, Lupita, spoke about in her acceptance speech at the Essence Black Women in Hollywood Awards: "What is fundamentally beautiful is compassion for yourself and those around you. That kind of beauty enflames the heart and enchants the soul."
The past few years working on the Dove account meant that I was rarely far away from thoughts or discussions about beauty, and I've come to believe that beauty is among the most complex ideas to pin down.
And I speak from experience.
I got made up for a recent photo shoot – for some reason they thought I needed a little softening – and after the shoot, I headed back to my desk. Well that was an eye-opener. "Have you been on holiday?" they asked. "You look so relaxed," another said. I swear even the cab driver on the way home was friendly. Maybe I should wear makeup more often?
Even if I did, as a bloke, society tells me not to worry about that, and, so acculturated, I don't.
For Lupita, her "night­shaded skin" disqualified her from feeling beautiful. And although her message at the Essence event was not aimed at me, I found her words no less powerful and inspiring: "I hope that my presence on your screens and in magazines may lead you, young girl, on a similar journey. That you will feel the validation for your beauty, but also get to the deeper business of feeling beautiful inside. There is no shade in that beauty."
P.S. Men, cleverly applied bronzer and highlighter can reshape the facial framework and give you the masculine square jaw you've always wanted.