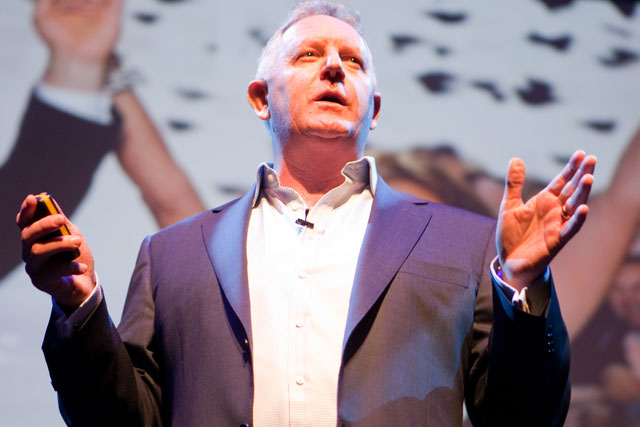 Speaking at the Internet Advertising Bureau (IAB) Engage conference, Howe said the majority of time at Google is "spent on products and services that are geared to deliver technology which will improve consumers' lives and business lives".
Howe said he considers himself to be "blessed" to work at Google: "[It] doesn't just ignite my thinking but regularly blows my mind. Especially when I go back to the mother ship."
"We have to go back reasonably regularly to be reprogrammed," he joked.
Howe, whose full title is managing director, agency operations, north and central Europe at Google and country sales director at Google UK, joined the search giant in 2006 from Ids, the digital TV sales house.
He talked the 1,000 plus delegates through three "audacious projects" Google is working on, including Google Glass spectacles, driver-less cars and Google Fiber broadband, before introducing the Cambridge Satchel Company.
The Cambridge Satchel Company was created four years ago by Julie Deane on her kitchen table over the summer holiday, with just £600 and a £50 Google ad words voucher. Today, its bags are shipped to 120 countries around the world.
Howe said: "In a digital world the companies that will succeed are agile, fast, work in real time and use data to enhance their business."

Other executives speaking at the conference today include Dick Costolo, chief executive of Twitter, Fru Hazlitt, managing director of commercial and online at ITV, and Ajaz Ahmed, founder and chairman of AKQA.
Follow @MaisieMcCabe