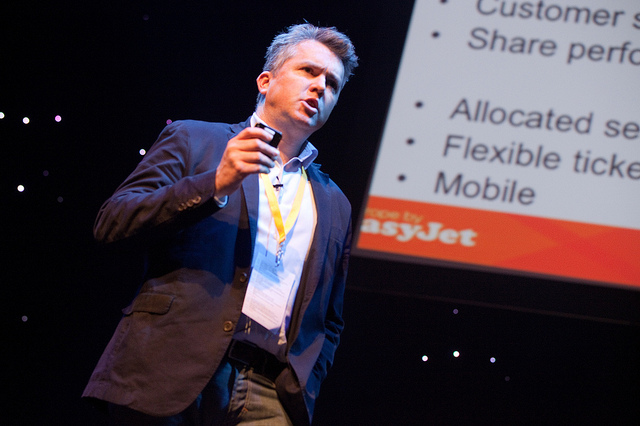 Duffy admitted to the IAB Engage audience that only 12 months ago the airline had not been looking at what was happening in mobile, but it was now doing so "in a very serious way".
"There is nothing short of a revolution going on [in mobile]," he said, before revealing that the medium accounted for 7% of traffic to easyjet.com in August. "The growth curve is linear [...] and it over-indexes for short domestic routes."
Mobile boarding passes will be introduced in the second quarter of 2013, but Duffy indicated the company's ambitions were greater.
"We are now looking at how we can use the [easyJet] app to deliver customer information. I find it incredible that customers have these powerful phones but we deliver information over the tannoy."