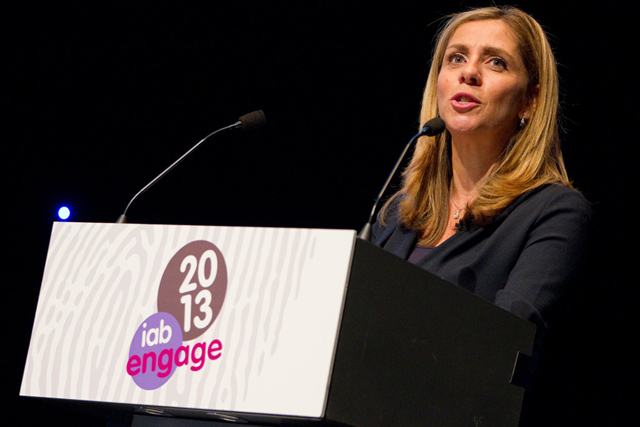 Mendelsohn spoke to 800 executives at today's IAB Engage conference. She explained that Facebook was initially slow to adjust to the increased penetration of smartphone devices in the UK, which has doubled in the past two years.
Mendelsohn said: "We were taken aback by how quickly the mobile tidal wave hit us. I think, if we're honest, we failed to understand what it meant for our business when smartphones and tables outsold PCs for the first time in the fourth quarter of 2011."
"But like the best advertisers and agencies, we were quick to learn from our mistake. And when we realised that we weren't exploiting mobile quickly enough, we had to re-orientate the entire business to focus on mobile."
Mendelsohn told the audience that Facebook's mobile revenues went from zero to 40 per cent in 18 months, after it retrained its engineers to work with mobile.
She said: "Every – and I mean every – single engineer needed to learn to code and to code mobile-first. They had to do that and they had to do it quickly. It was only by doing this that we were able to course-correct quickly enough."
Mendelsohn, the former executive chairman of Karmarama who joined Facebook in July, said Facebook now has 20 million UK users who spend time on the platform every day via their mobiles.
She pointed out that the figure was "bigger than the [audience for] UK's top two TV shows combined."
Mendelsohn said 2013 would be the first year in which people will spend more time online than with television in the US, representing an "inflection point of societal change".
She said: "The last time that a dominant media was surpassed was way back in the 1950s, when TV overtook radio. In many ways the scale of this change is like the shift from cities to the suburbs.
"Prime time is all the time" on Facebook, Mendelsohn said, but stressed that she saw Facebook as a complement to TV, rather than a substitute.
This article was first published on campaignlive.co.uk