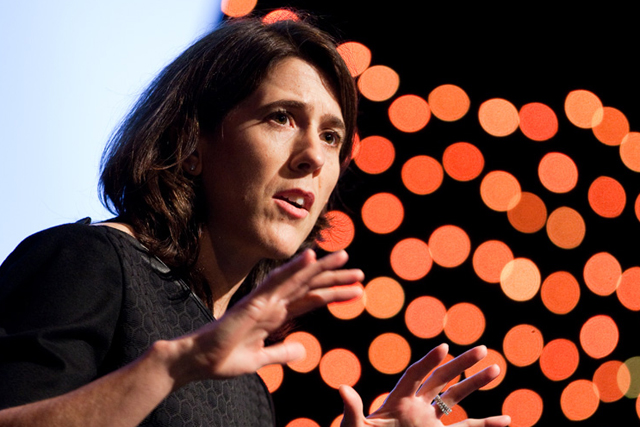 Utzschneider was speaking to an 800-strong audience at today's IAB conference. She said Amazon customers switch device as part of their shopping journey, and spend more money when they use more than one device for a purchase.
She said: "We're seeing more and more customers engaging that way. They're picking up their mobile phone and starting their research, and they are completing the transaction when they are on their PC or their tablet.
"We see this seamless movement across devices as a huge opportunity for marketers to make meaningful connections with customers wherever they are, on any device."
Amazon found that consumers who move between devices tend to spend more than those who do not. Those buying video games spent 45 per cent more on average if they shopped across multiple devices, compared to those shopping only on a PC.
People purchasing consumer electronics spent 50 per cent more on average when using more than one device for the process.
Utzschneider said advertising campaigns perform 18 per cent better on Amazon, "when we run marketing across-screen, rather than on PC only".
She told the story of buying a diary on Amazon for her four year old daughter. She searched for diaries on a smartphone but switched to a tablet, after her daughter felt she couldn't see the diaries closely enough because the pictures were small.
Utzschneider noted her daughter had high expectations from the e-commerce site, asking when the diary would arrive almost immediately after the purchase was made.
She said e-commerce and advertising must work together to help consumers and "inform them, not distract them".
Global e-commerce is worth $1.2 trillion, according to Emarketer, a figure which is expected to double in the next four years.
Two out of three people in the UK have visited a mobile shopping site in the past 30 days, said Utzschneider, "this is a reflection of how customers are moving in and out of screens".
She then interviewed Luis Di Como, senior vice president of global media at Unilever, to discuss Unilever's strategic partnership with Amazon.
Di Como said the key to e-commerce advertising success was "multi-screen planning" and "having the right assets at the right time in the right place".
He said: "We need to provide magic across the whole end-to-end purchase."
He stressed the importance of mobile, especially in developing countries where there are "dark media areas" where mobile is the only way to connect to the internet.